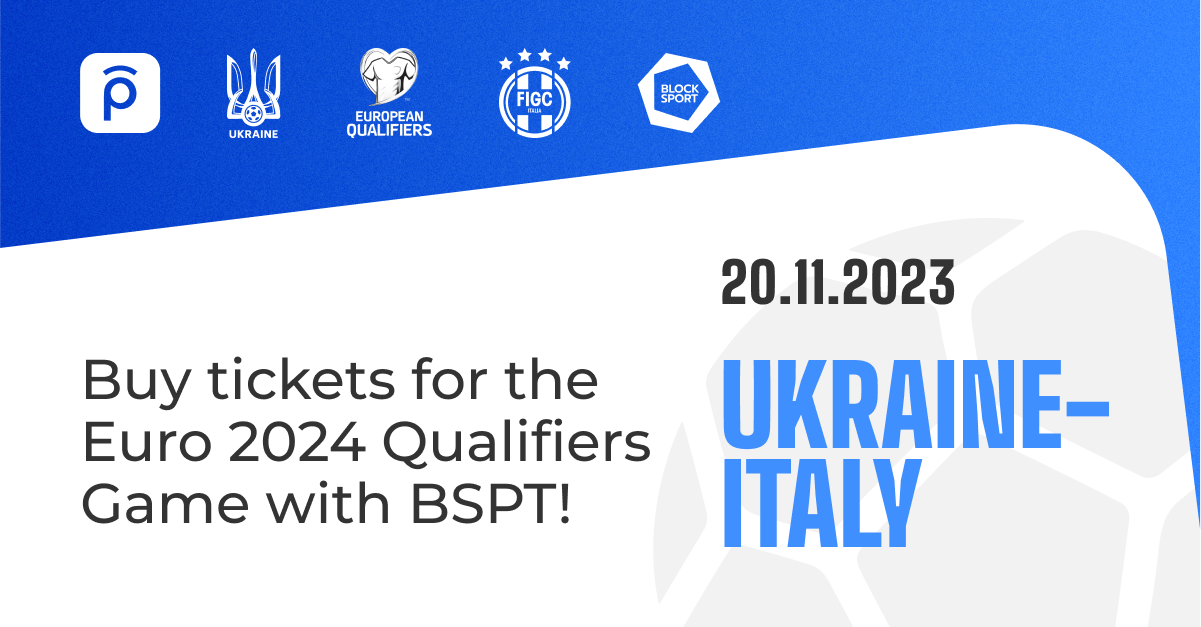 Get ready for a groundbreaking moment in the world of sports and cryptocurrency! We are thrilled to announce that, for the very first time, Blocksport's native platform token, $BSPT, can be used to purchase tickets for an exhilarating football match – the EURO 2024 GmbH Qualifiers clash between Ukraine and Italy on November 20th! 🎟️⚽
Partnering with WhiteBIT and their Whitepay system has allowed us to seamlessly integrate $BSPT into the ticket purchasing process, offering our community an innovative way to engage with their favorite sport. Read on to discover how you can be part of this exciting experience!
How to Purchase Tickets with $BSPT: It's simple! Just follow these easy steps to secure your spot at the UEFA EURO 2024 GmbH Qualifiers using $BSPT.
Seamless Experience with WhiteBIT: Our partnership with WhiteBIT and their cutting-edge Whitepay system ensures a seamless and secure transaction process. As a result, fans can enjoy the convenience of using $BSPT to enhance their football experience.
What's Next: But that's not all! This marks just the beginning of our journey in merging the worlds of sports and cryptocurrency. Stay tuned for more exciting developments as we gear up for an incredible end to the year. We have plenty more in store for our community, and $BSPT will continue to play a central role in shaping the future of sports engagement.
Join us in celebrating this historic moment and make your mark in the world of football with $BSPT! Don't miss out on the opportunity to be part of the future of sports and entertainment.