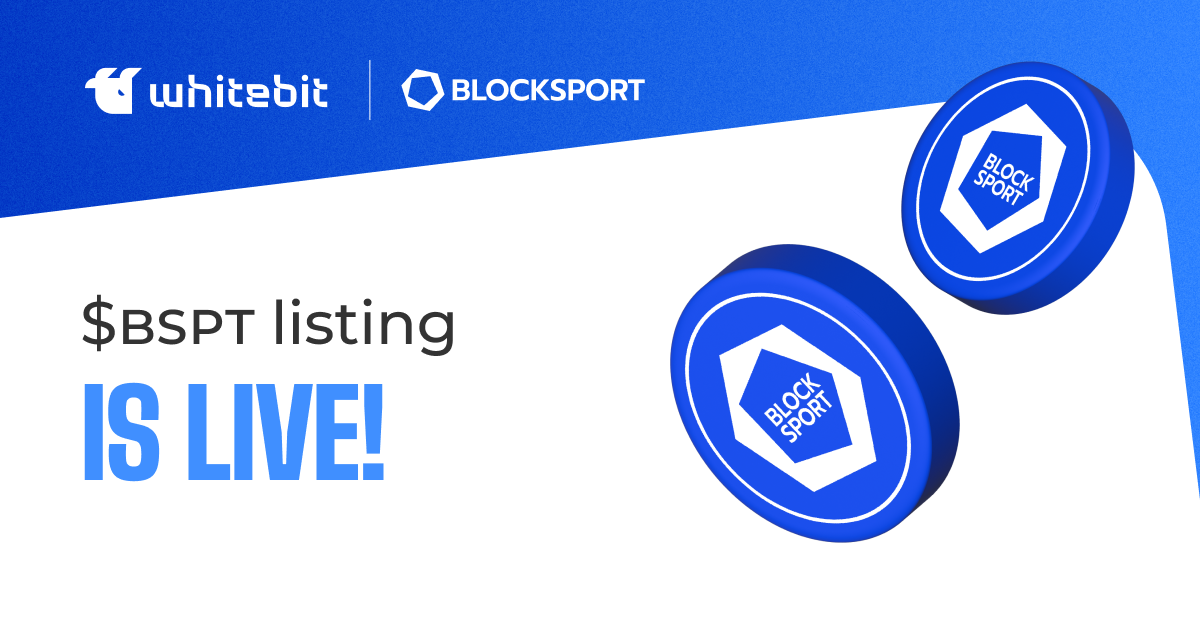 Exciting news for the Blocksport community! We are thrilled to announce a significant milestone in our journey – Blocksport's native platform token, $BSPT, is now available on the renowned WhiteBIT Exchange. This collaboration marks the beginning of a strategic partnership that promises enhanced usability, the listing of fan tokens, and a series of exciting activities for our community.
Enhanced Usability: ✅ With Blocksport now present on WhiteBIT, our community gains expanded opportunities to access, trade, and engage with $BSPT. This move is a testament to our commitment to creating a vibrant and user-friendly ecosystem for our users.
Listing of Fan Tokens: ✅ In the near future, we are set to take another bold step by listing our fan tokens on WhiteBIT. This development will allow our community to deepen their connection with their favorite teams and athletes, creating a more immersive and engaging experience.
Exciting Activities: ✅ Brace yourselves for a series of thrilling activities and events! In collaboration with WhiteBIT, we are gearing up to bring you exciting opportunities to participate, connect, and celebrate the Blocksport community. Stay tuned for updates on these upcoming events.
Gratitude to Our Community: 🙏 We want to express our heartfelt gratitude to our incredible community for your unwavering support. It's your enthusiasm and commitment that drive us forward, and we are excited to continue this journey with you.
Celebrating the Partnership: 🎉 Join us in celebrating this fantastic news! The partnership with WhiteBIT is a significant stride towards achieving our goals, and we are confident that together, we will reach new heights and create a thriving sports and entertainment ecosystem.
Looking Forward: 🌐 As we embark on this exciting journey with WhiteBIT, we encourage you to stay tuned for more updates. Keep supporting Blocksport and $BSPT, and let's collectively create a future filled with innovation and success.
Blocksport is thrilled to announce its partnership with WhiteBIT, bringing new value and opportunities to the $BSPT token. We appreciate the ongoing support of our community and look forward to a future filled with enhanced usability, the listing of fan tokens, and engaging activities. Join us in celebrating this exciting collaboration, and together, let's shape the future of sports and entertainment!