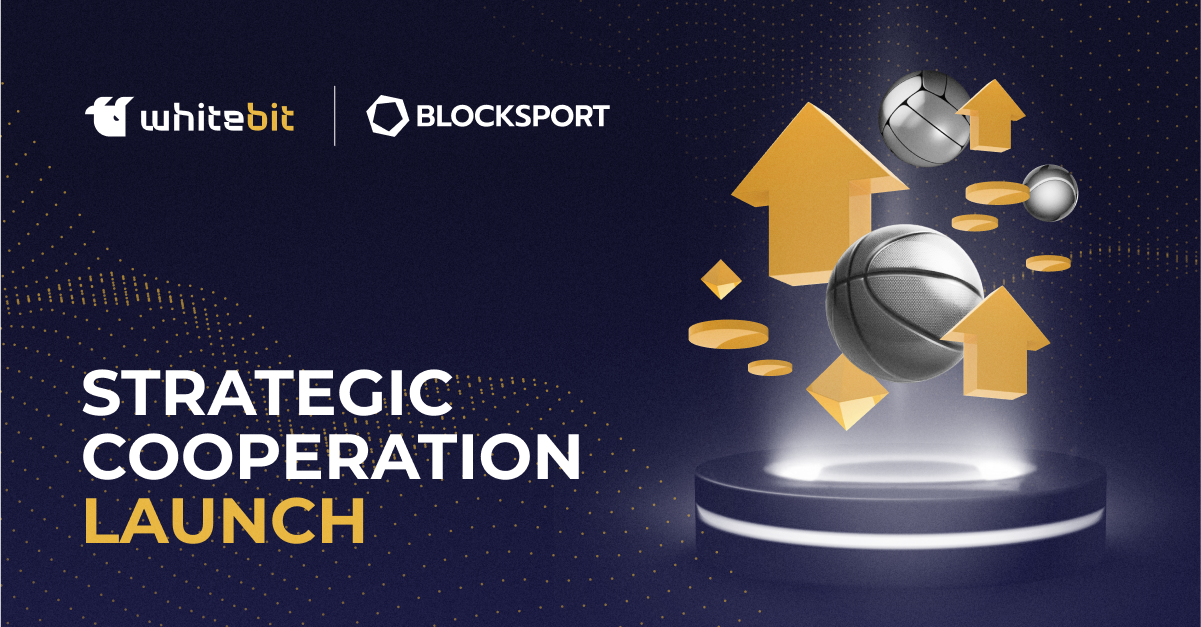 Cryptocurrency exchange WhiteBIT has announced a cooperation with Blocksport, a company specializing in Web3 solutions for fan engagement. As part of this collaboration, Blocksport will list fan tokens on the WhiteBIT exchange, allowing sports fans and the exchange community to trade digital assets of their favorite teams, as well as the Blocksport token — BSPT.
The joint efforts of the two companies will focus on expanding opportunities for fan engagement through blockchain technology and cryptocurrency trading. Together, WhiteBIT and Blocksport aim to create a space that caters to both sports enthusiasts and crypto traders.
Volodymyr Nosov, CEO and Founder of WhiteBIT, commented on the collaboration with Blocksport: "Like Blocksport, we are already connected through partnerships in the sports industry, and now we have the opportunity to come together to involve the fan community in the world of digital assets, providing access and all necessary tools for cryptocurrency trading on a secure European exchange."
Volodymyr Liulka, Co-founder and CEO of Blocksport, believes that "collaborating with WhiteBIT will help build a strong and reliable bridge between the worlds of sports and cryptocurrency. We are confident that together we can achieve incredible heights in bringing sports fans into the blockchain world, providing both them and crypto traders with a powerful space to interact with their favorite crypto assets and the BSPT token."
Blocksport is a leading Sports Tech company based in Switzerland, specializing in Web3-based fan engagement solutions. With an impressive client list, including top European football, basketball, hockey, and rugby clubs and federations, Blocksport has revolutionized the way fans interact with their favorite sports teams.
WhiteBIT is one of the largest European centralized cryptocurrency exchanges, founded in Ukraine in 2018. The exchange offers over 350 trading pairs, 270 digital assets, and 10 fiat currencies. Its largest daily trading volume exceeds 2.5 billion dollars.
The company's mission is to provide convenient and secure crypto services and promote the adoption of blockchain and cryptocurrency worldwide. WhiteBIT collaborates with the Ministry of Foreign Affairs of Ukraine, is a partner of the government application and portal "Diia," the Ukrainian national football team, FC Barcelona, and the esports platform FACEIT.