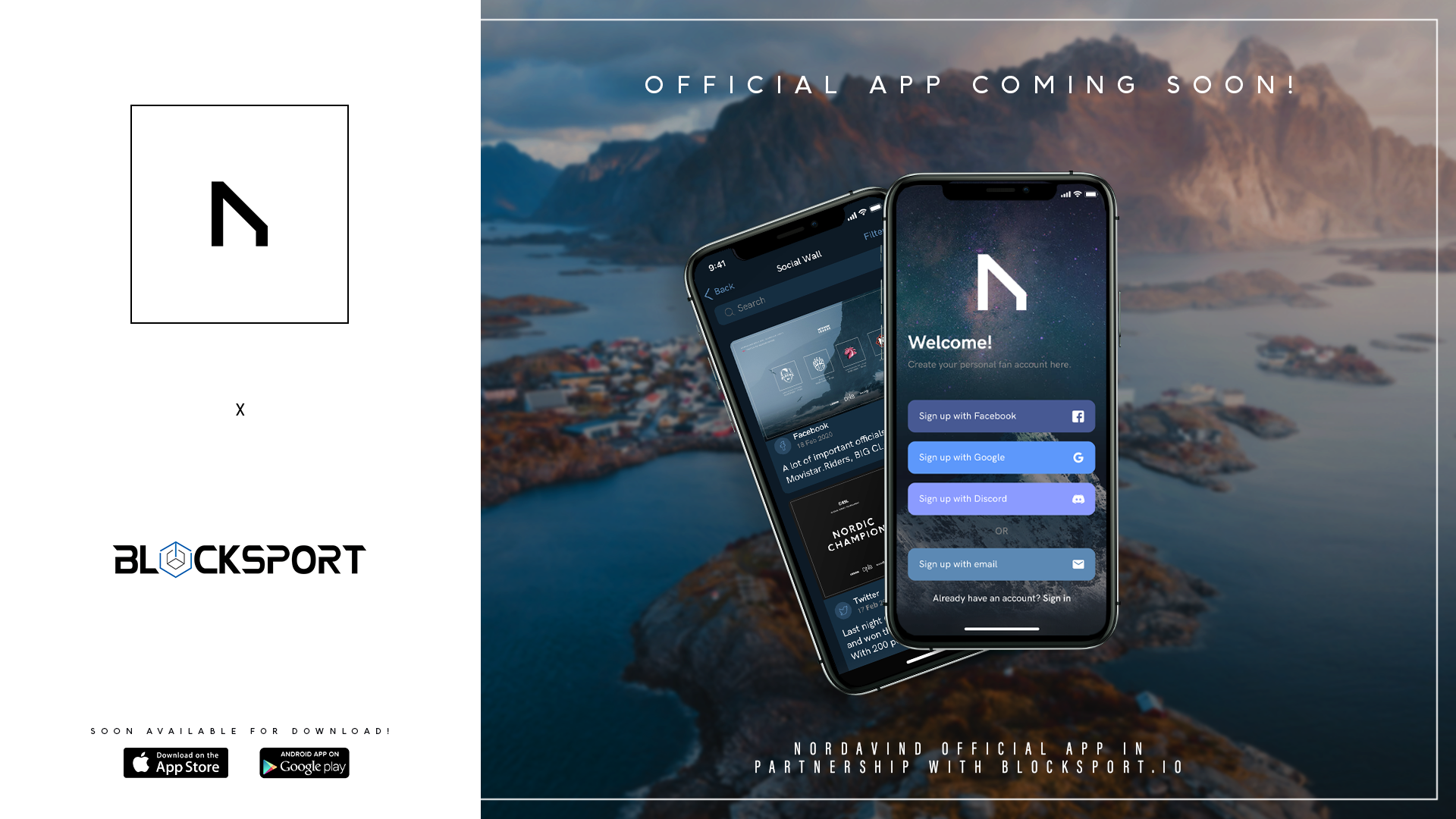 The Oslo-based professional eSports organization Nordavind DNB joins Blocksport to launch its own mobile app solution to strengthen its proximity with its Scandinavian fan community. Founded in 2017 under the ownership of Magni Sports AS and New Meta AS, and in collaboration with Vålerenga Football AS Nordavind has inherited the legacy of former Norwegian esports club, BX3. The organization shares facilities with its football club counterpart at Intility Arena.
Subscribing to a line of thought coined «Downloaded minimalism», Nordavind aims to harmonize traditional Scandinavian design virtues with iconic imagery and technological shrewdness while bridging the gap between traditional and electronic sports. Humble, confident, competent – and carry a big stick
Nordavind becomes our biggest Scandinavian esports club to underline its commitment towards gamified fan engagement and will simultaneously be able to strengthen its sponsoring partner's brand awareness while offering unique money can't buy experiences to its fans.
Blocksport's white label club app will offer Nordavind's fan community an innovative way to interact with the teams, players and sponsoring partners. The mobile solution will allow fans to influence club-related decisions within polls and access exclusive benefits through team-related fan games. Nordavind and its sponsoring partners can provide unique experiences for fans' in-app activities and successful completion of fan missions.
Vladimir Liulka, Blocksport's Co-Founder and CEO, says: "Velkommen til familien, Nordavind. We are proud to have signed with Steffen and his team, one of the most innovative and forward-thinking esports organizations in the world. Looking forward to our strong cooperation!"
Steffen Willumsen, Co-Founder and Commercial Director of Nordavind had this to say on the partnership: "At the heart of every sport brand the grassroots community lies at its core. Through the Nordavind App together with Blocksport, we aim to build a platform and an engaging ecosystem where people can gain access to exclusive discounts and partner offerings, experience new fan happenings, in addition to in-app activities with club rewards – all in all bringing us closer to our fans. Velkommen til oss, Blocksport!"
***
About Nordavind
Nordavind is a leading Norwegian-Scandinavian organization founded and headquartered in Oslo, Norway. Originally established in 2011 as BX3 esports club which rebranded 9th February 2018 in collaboration with the Norwegian football club, Vålerenga Football. The club is represented in a vast pool of esports titles with professional teams & players competing in leagues and tournaments worldwide.