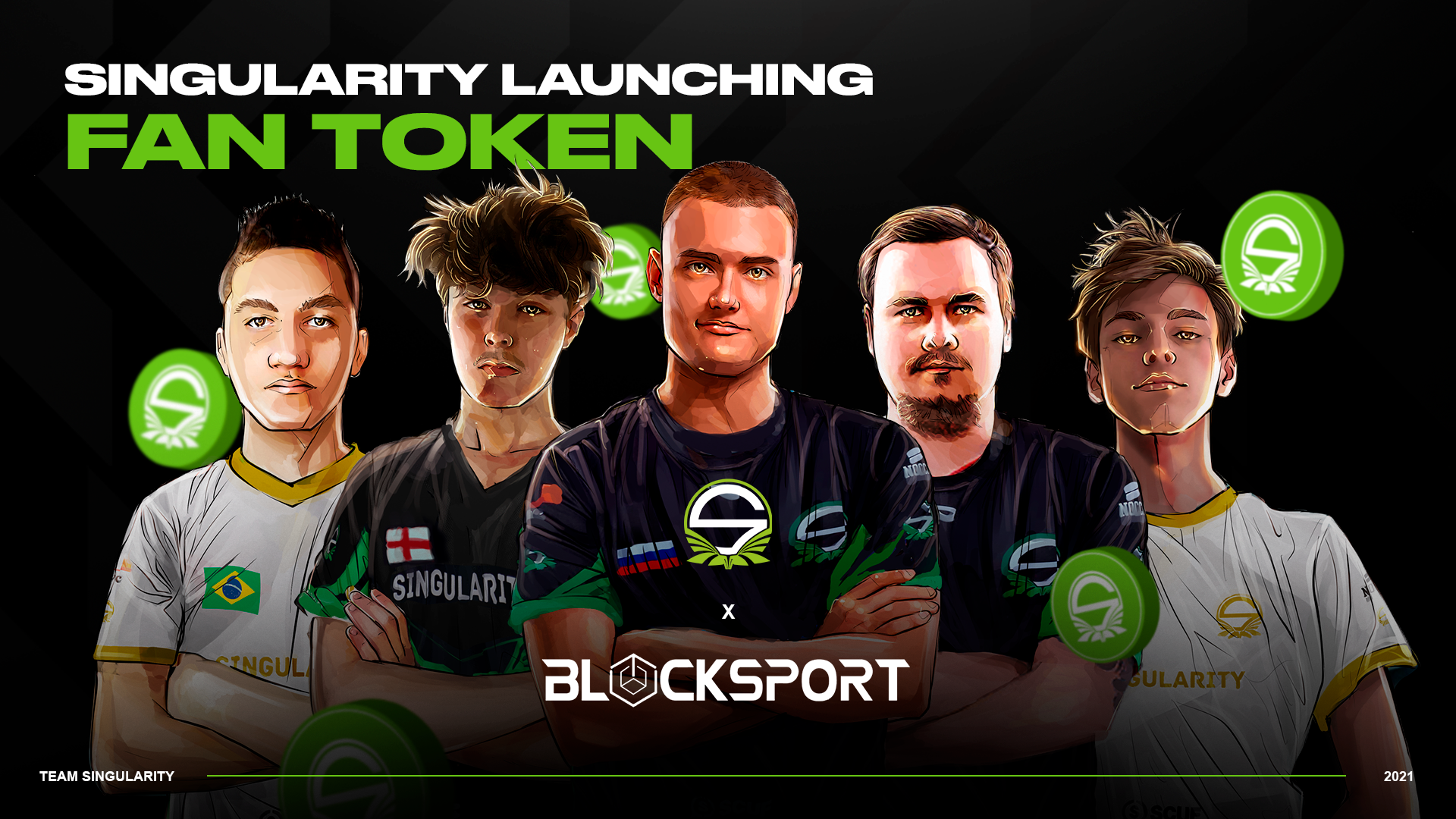 Zug, October 29th.
Blocksport and Team Singularity have announced multi-year cooperation to launch $SNG tokens.
The $SNG Token will give Singularity fans access to unique opportunities to influence team-related decisions, enter the fast-track at SNG Academy, obtain unique content, train with top Esports players from Team Singularity rosters, and much more.
$SNG Fan Tokens are unique digital assets that provide the ability to take part in the life of a team by taking part in polls or accessing exclusive membership rewards. Token holders are lifted to a decision-making position where they are treated like the Board of Directors. The share this board seat with thousands of like-minded Singularity fans and make important decisions that have real influence.
The $SNG Fan Token will be launched in December 2021 with a supply of 3'000'000 $SNG priced at €1 each during the initial sale.
Atle S. Stehouwer, CEO and Founder of Team Singularity, says: "I am happy that our partnership with Blocksport is officially extended and we can finally announce the next step in our collaboration."
Vladimir Liulka, CEO and Co-Founder of Blocksport, comments: "We are happy to extend our exclusive partnership with Team Singularity and launch $SNG Fan Token for their fans.
Singularity has a global and awesome fan community. The Token opens up a new world – an environment in which they have the chance to be very close to their favorites players and team".