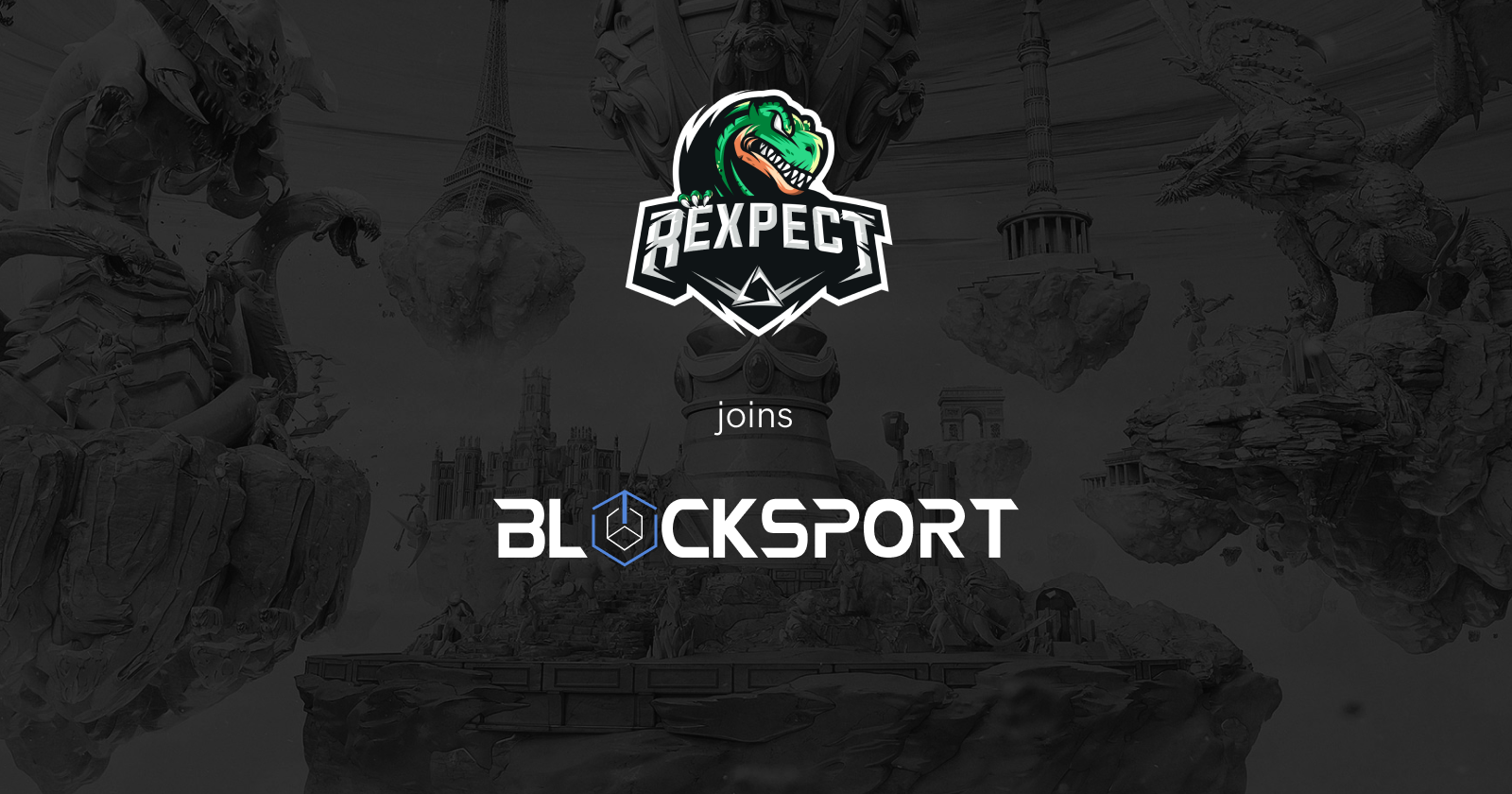 Zug, May 7th, 2020
The eSports organization ReXpect Esports, mostly known as ReXpect, founded and based in Spain, joins the Swiss-based SportsTech Blocksport to launch its official club app to grow and engage its Spanish fan community.
ReXpect is a Spanish esports organization based in Barcelona since 2018 with talented CSGO, Clash Royal, Rocket League and FighterZ teams playing at different leagues and tournaments. 
Blocksport's social sports platform offers direct access to ReXpect. The mobile solution will allow ReXpect fan to influence club-related decisions and access money can't buy benefits. Club and Sponsors can reward fans with exclusive offers, discounts and unique experiences.
Vladimir Liulka, Blocksport's Co-Founder and CEO, says: "It was always an important part of our strategy to help in growth for young but promising eSports organizations like ReXpect. The Spanish market is just opened for us and we are warmly welcoming ReXpect Team as our client. Looking forward to seeing their fan community growing with our mobile app solution."
Carles Caballero, CEO and Co-Founder of ReXpect, comments: "Our aim right now is growing in this esports world to get into a different level than we are, that requires a lot of effort in all kinds of directions. Sometimes you get someone in your way who can help you to reach a new level and Blocksport is one of such chances. They try to help teams like ReXpect, putting new ways to show our potential as a team and having a new window to be seen. We are looking forward to seeing what is coming up.  "