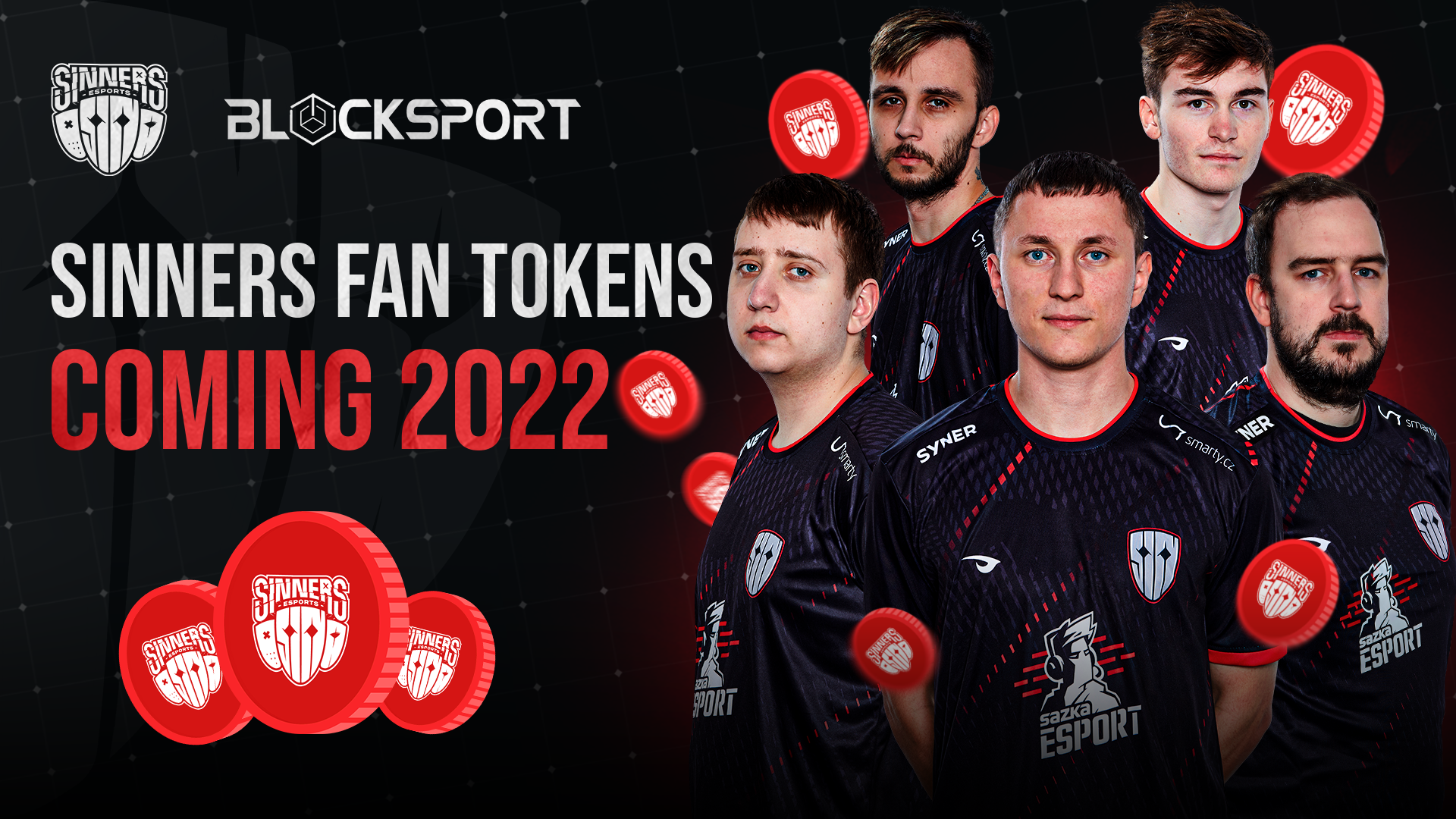 Czech-based Esports organization will launch its first collection of NFTs and exclusive Fan Tokens to continue digitalization and tokenization to engage its fans. Last year the club launched its official fan app with Blocksport and now they continue their partnership.
NFTs are unique digital assets like photos, videos, cards, designs, collectibles that have their unique code written in blockchain, they are exclusive and can't be forged. Fan Tokens are other types of tokens, they can be exchanged and give fans a unique opportunity to take part in clubs' life by voting for important decisions and even buying some special merchandise or fan experience. 
Sinners Esports was founded in 2019 by Petr Syrovatko to engage esports talents from the Czech Republic and Slovakia. Now, this club has rosters in CSGO and LoL and also players in FIFA, LoR, and RL. Sinners participate in both domestic and international tournaments and already have some achievements. 
Comment for Sinners
We are excited to extend our partnership with Blocksport and add new ways for our fans to engage with us. Taking things to a new level of digital engagement with Fan Tokens and NFTs next year will mark a new era for us and we are thrilled to take this step.
Comment from Blocksport
I am happy to see how our partnership with the Sinners team is growing up over the years. These guys are awesome and their fans are incredible! Blocksport is delighted to become a tokenization partner for the Sinners