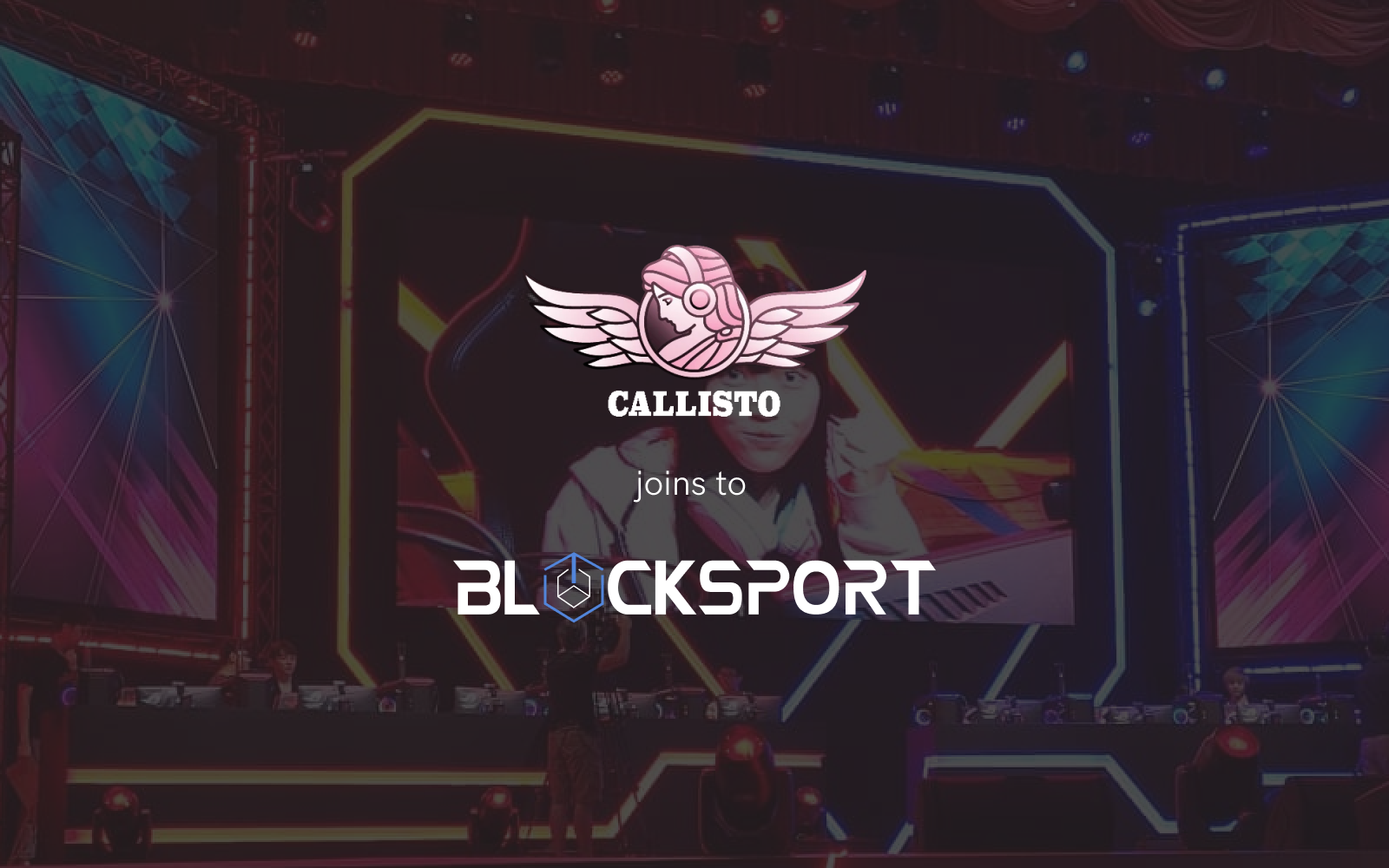 News release | Partnership Announcement
Zug, March 30th, 2020
The professional woman-esports organization Callisto Gaming (Callisto) founded and based in Singapore, joins the Swiss-based SportsTech Blocksport to launch its innovative mobile app solution.
Callisto's vision is to be the Manchester United or Real Madrid of Esports for female gamers, where they compete on equal grounds with male gamers while thriving in an emotionally safe environment – with more resources and support being given to them to grow.
Blocksport's social sports platform offers direct access to the Callisto Team. The mobile solution will allow Callisto's Asian community of more than 500.000 fans and followers to influence club-related decisions and access money can't buy benefits. Club and Sponsors can reward fans with exclusive discounts and unique experiences for their social media activities, engagement in the Callisto and purchases in the shopping world.
Vladimir Liulka, Blocksport's Co-Founder and CEO, says: "There is a great team behind Callisto and we are proud to have them as a client. This partnership with Asian-based Esport organization sets an important milestone for Blocksport to enter the Asian market."
Gen Chia, Founder of Calisto Gaming says to the partnership: "We had always been looking for solutions and platforms that will enable us to have better exposure, along with better ways to engage our fans and follower. And the opportunity came in when we spoke to Blocksport, who are sincere and dedicated to helping our cause and even going the extra mile to attend to our needs. The partnership with Blocksport will not only allow us to have our very own community platform, but Callisto will also be their channel to bring more esports team from Asia to onboard the platform."
***
About Callisto Gaming
Callisto is an esports organization operating across Singapore, Malaysia and Taiwan. We compete in top tier games across the region providing talented female players with a platform to perform at the highest level. We have won international competitions in League of Legends and our goal is to become house the best female team in the world and compete in the major championship series.
Callisto aims to build a community that enable more women to have the opportunity and resources to improve and eventually participating in international competitions.
At the same time, Callisto seeks to be the gamechanger in Southeast Asia by establishing its presence through content – which helps the public to understand eSports better and eventually bring female gaming into the spotlight around the world.
About Blocksport
Blocksport is a Swiss SportsTech specialized in digital solutions for the sports industry. The next-generation social sports platform is used by Esports and traditional Sports clubs to increase and monetize digital fan engagement. Blocksport provides sports clubs with a mobile solution to activate fans globally with a gamified and loyalty-based brand ecosystem that returns cash backs to clubs/fans, and analyses as well as profiles consumption data across the ecosystem for a higher personalization.
Contact Blocksport
PR@blocksport.io
Dammstrasse 16,
6300 Zug, Switzerland