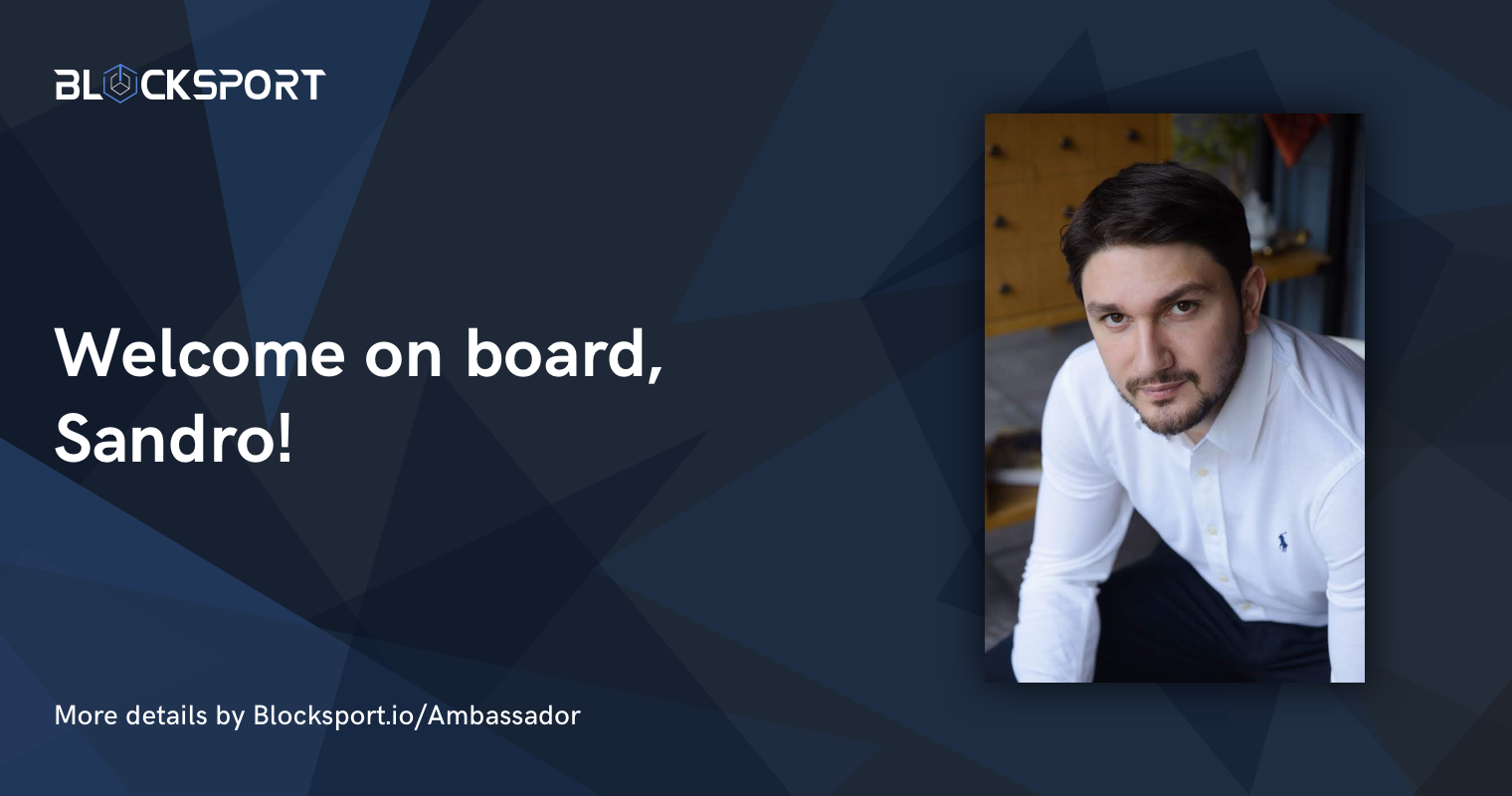 We are happy to announce our first Ambassador from Georgia, Aleksander "Sandro" Chkhaidze – an entrepreneur across various fields of technology and also actively involved in the sports world.
"Due to Sandro's sports network in the Caucasian region, Blocksport will be empowering its brand and help local sports clubs in innovative fan engagement.", says Vladimir Liulka, CEO of Blocksport.
"I decided to tie my experience and love of sports with an amazing team of Blocksport. Extremely happy for being able to help the platform grow and onboard new, exciting entities. The emotional bonding that sports have with the fans/community is unparalleled to any industry and Blocksport enables both sides to be closely tied together, greatly rewarding each other. Let's shape the future of sports and e-sports together!" says Sandro Chkhaidze.
Welcome on board, Sandro!
About Aleksander "Sandro" Chkhaidze 
He is a graduate of New York University, BS in Sports Management. His past experiences include working at Brooklyn Nets/Barclays Center (Corporate Partnership and Corporate Sales), Ministry of Sports of Georgia (Sports Development Department), Football Club Saburtalo. Currently, Sandro is a Co-Founder of Vault Wines and Chief Strategy Officer at KTW Group. Former football player with a big desire to own a sports team in the future.