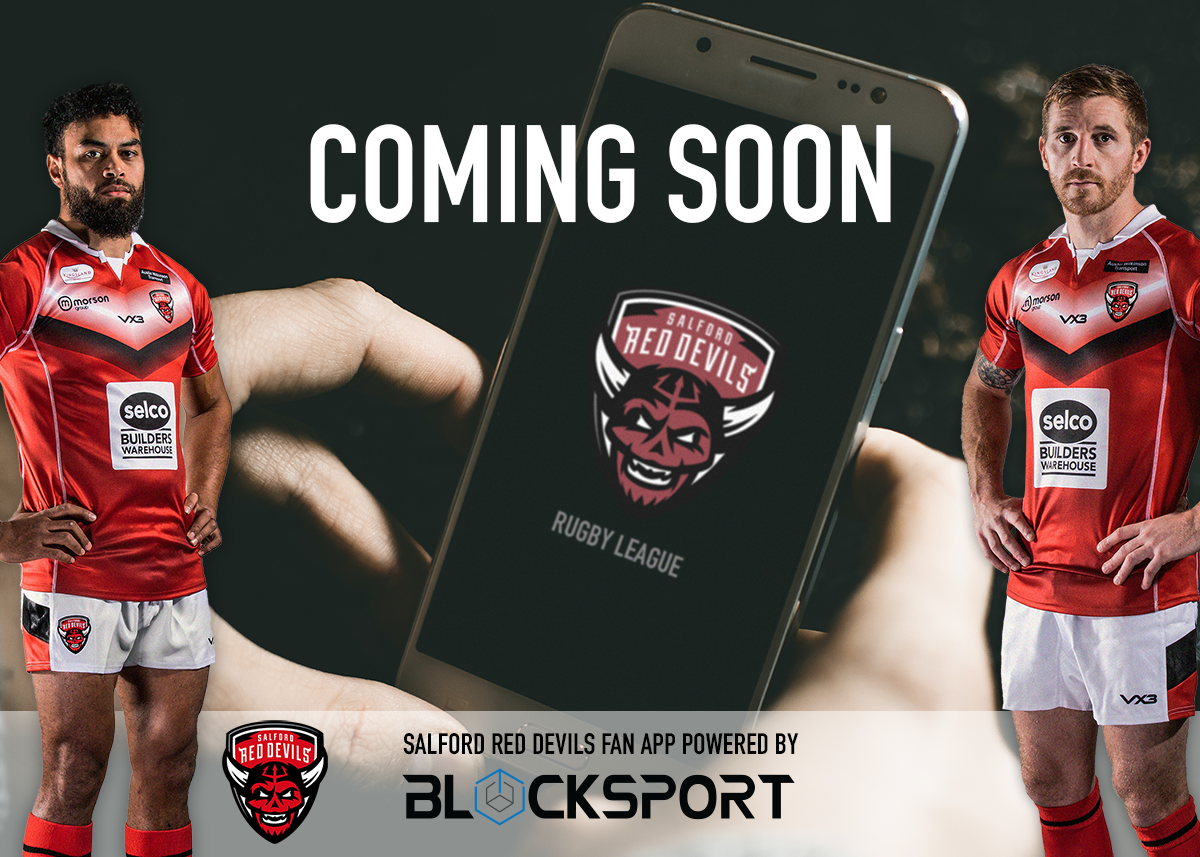 British 6-time champion and Rugby League Challenge Cup winner Salford Red Devils are partnering with Swiss-based Sports Tech company Blocksport. The partnership aims to develop new digital ways for fans to be more involved with the club beginning with the launch of a new interactive app for supporters which will see engagement and digitalization for Red Devils fans reach a new level. 
 The first stage of the multi-year partnership will be the launch of the Fan App to engage clubs' fans with unique gamification features like fan voting, chats, predictions, and a fan rating system. It will create a unique digital space for all fans. 
The partnership will then extend to the launch of a Fan Token and NFTs as the Red Devils work with Blocksport to evaluate and enter the world of blockchain technologies.
The co-operation will see the creation of a content thread helping fans to understand the uses of blockchain technology, and in particular, the Fan Token and NFT offering that will be created to support and enhance a new engagement ecosystem underpinned by the new Fan App. 
NFTs are non-fungible unique digital items like photos, videos, cards, and collectibles that can be identified by the code written in the blockchain. Fan Tokens are not about collecting exclusive items, they give fans all over the world an opportunity to vote for important decisions in clubs' life like jersey design and can be exchanged for unique fan experiences and merchandise.   
 Paul King, Executive Chairman at Salford Red Devils added;
"Salford Red Devils are a community-focused rugby league club and we're excited to introduce more ways for fans to be involved by developing our digital community through the platform that Blocksport can provide.
 Recent weeks have seen big announcements in our players, coaching, pathways, and our work in the community. Matching that with a next-level platform for fans is important as we prepare for what is shaping up to be an exciting 2022 season."  
Vladimir Liulka, CEO and Co-Founder at Blocksport commented;
"This partnership is a milestone for Blocksport's expansion in Rugby World. Knowing a fact how legendary Salford Red Devils is since it was founded in 1873, I am more than excited to start our long-term partnership with this club. Blocksport is fully committed to bringing the newest digital innovations to clubs and its very hot fans! "
About Salford Red Devils
Salford Red Devils is a British Rugby League club with a 148-year history that participates in Super League and won 6 domestic titles and one Challenge Cup. The club is based in Salford, Greater Manchester, and plays at AJ Bell stadium. 
About Blocksport
Blocksport is a Sports Tech company from Switzerland that collaborates with both professional traditional sports and esports clubs in the spheres of digitalization and tokenization.