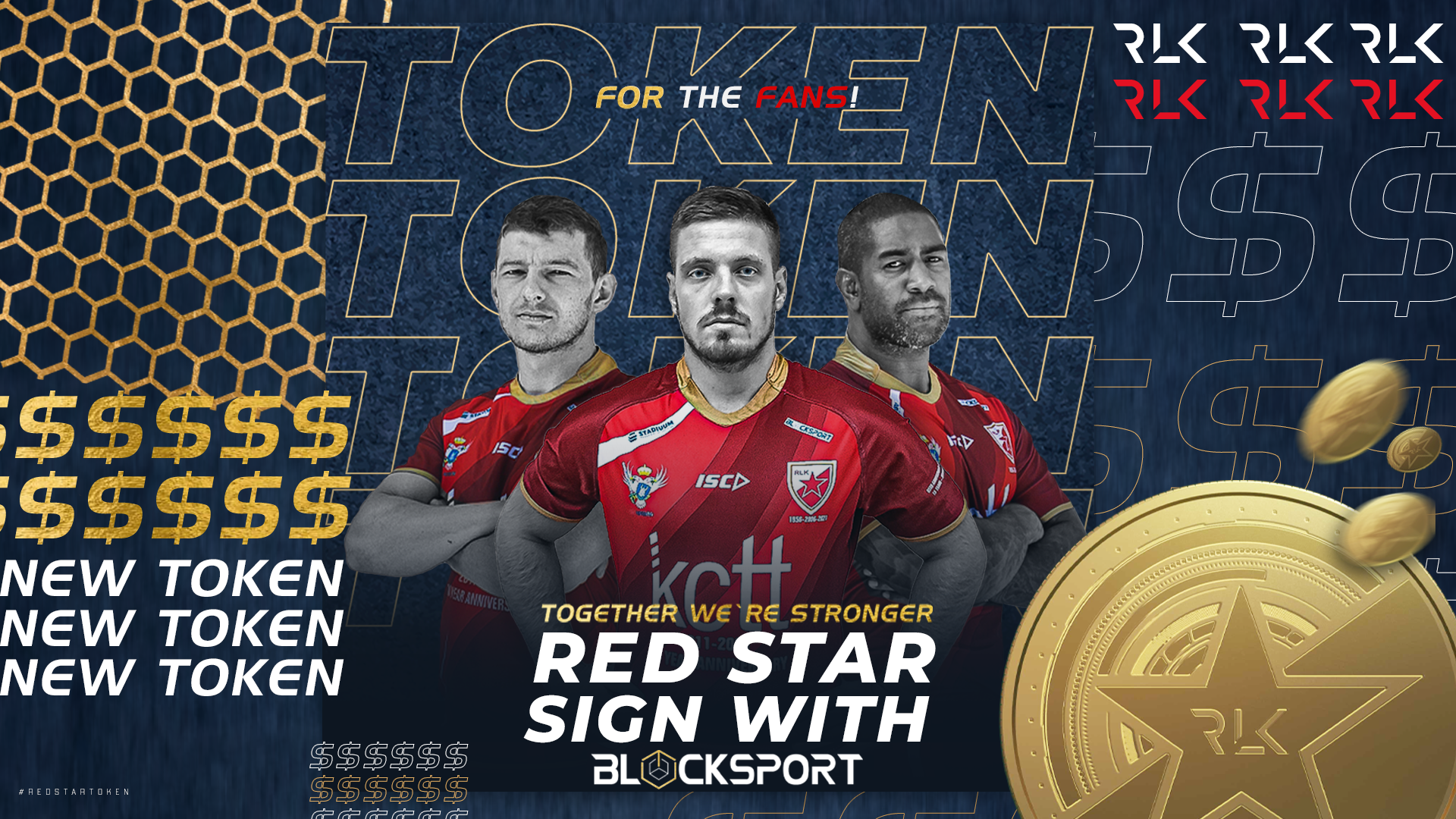 Zug, November 5th
The 5-time Serbian Rugby League champion will give a unique opportunity for its fans to take part in club life with the help of Blocksport. Tokens will be released for sale in Q1 2022 in the official fan app, which is also provided by Blocksport. 
Fan token is a unique opportunity to have an influence on clubs' life by voting for important decisions to feel connected with the favorite team. Fans can also exchange tokens like fiat or cash for rewards from the club, like meeting with players, having a special matchday experience,s or merchandise.
Red Star Belgrade Rugby League Club is a member of the famous Serbian Red Star Sports Society and 5-time domestic league champion, 4-time cup winners, and 2-time Balkan Super League champion. Blocksport is a Swiss-based SportTech company specialized in digitalization and tokenization of sports through developing fan applications for clubs, NFTs, and fan tokens. 
"Red Star Belgrade Rugby League Club is delighted to expand our partnership with Blocksport and look forward to offering fans of rugby league and sport our Fan Tokens and NFTs, that the fans can trade and even potentially profit from in the future! The way we manage our first tranches of fan token and NFT releases is crucial to this, and we will be discussing this with our fans in the coming weeks after the announcement. The sphere of cryptocurrency is exciting and we want to help our fans understand some of the basics of this new sector of the economy. It's another way we are seeking to expand the sport of rugby league in Europe while giving our fans something of value. Fans of the sport of rugby league can now invest in the progress of the Rugby League in Europe, with everything we earn from our fans going straight into the development of junior and senior rugby league in Serbia. Our fan token purchasers will join a special group of advisers and we will meet quarterly to discuss aspects of the club's development such as junior training goals, potential future match fixtures, and colors for away kits." Colin Kleyweg, Managing Director of Red Star Belgrade Rugby League Club, says.
"It's an honor for Blocksport to be a tokenization partner for such a famous rugby club as Red Star is. These guys are playing great sports and they also care so much about their fan community. Upcoming fan tokens will give Red Star a unique way to engage fans in an absolutely new way. We are welcoming Red Star to become the first rugby club in the world who is launching its Fan Token." Vladimir Liulka, CEO and Co-Founder of Blocksport, says.