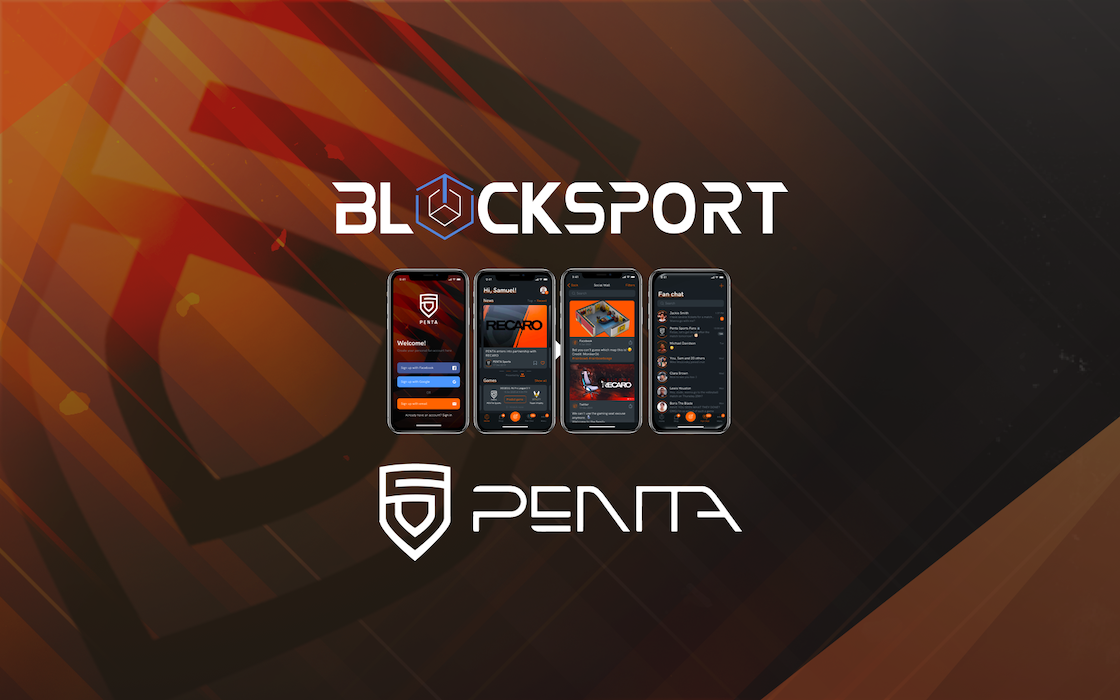 Berlin, Zug, 24/04/2020 
German esports organization PENTA announced its brand-new mobile application PENTA NOW which launched on Android and iOS platforms today. Through PENTA NOW fans get access to special features including direct chats with PENTA's star players.
The application was developed in partnership between esports organization PENTA and Swiss-based SportsTech company Blocksport. With the newly released application, PENTA aims to move closer to its fans by offering more opportunities to connect with the organization and its players. PENTA's fans will be able to follow all of the organization's updates through the implemented social media feed, the so-called "Social Wall". Furthermore, direct chats with professional players will be enabled to further increase the engagement with PENTA's fans all around the world. The app also offers the possibility to vote on upcoming games and therefore gives users the chance to prove their knowledge.
Andreas Schaetzke, Managing Director at PENTA, says: "We are very delighted to finally release our brand-new app PENTA NOW. We put a lot of dedication and passion into this app to make sure we can deliver something special for our fans to allow them to learn more about PENTA and our players. I truly believe that we accomplished all this with our new app. Of course, we also want to reward our loyal fans and I am looking forward to several cool giveaways we will host to say 'thank you'. But my first 'thank you' obviously goes to Blocksport for that amazing job they have done!"
Vladimir Liulka, CEO and Co-Founder at Blocksport, comments: We are proud to have PENTA as our client. Our app builds an exclusive channel for clubs to push their fan engagement and brand awareness to the next level."
More cool features will be added over time, such as an improved chat system, more in-depth statistics, additional fan missions, club merchandise. Also, the app will be updated regularly to offer the best possible experience for all users.