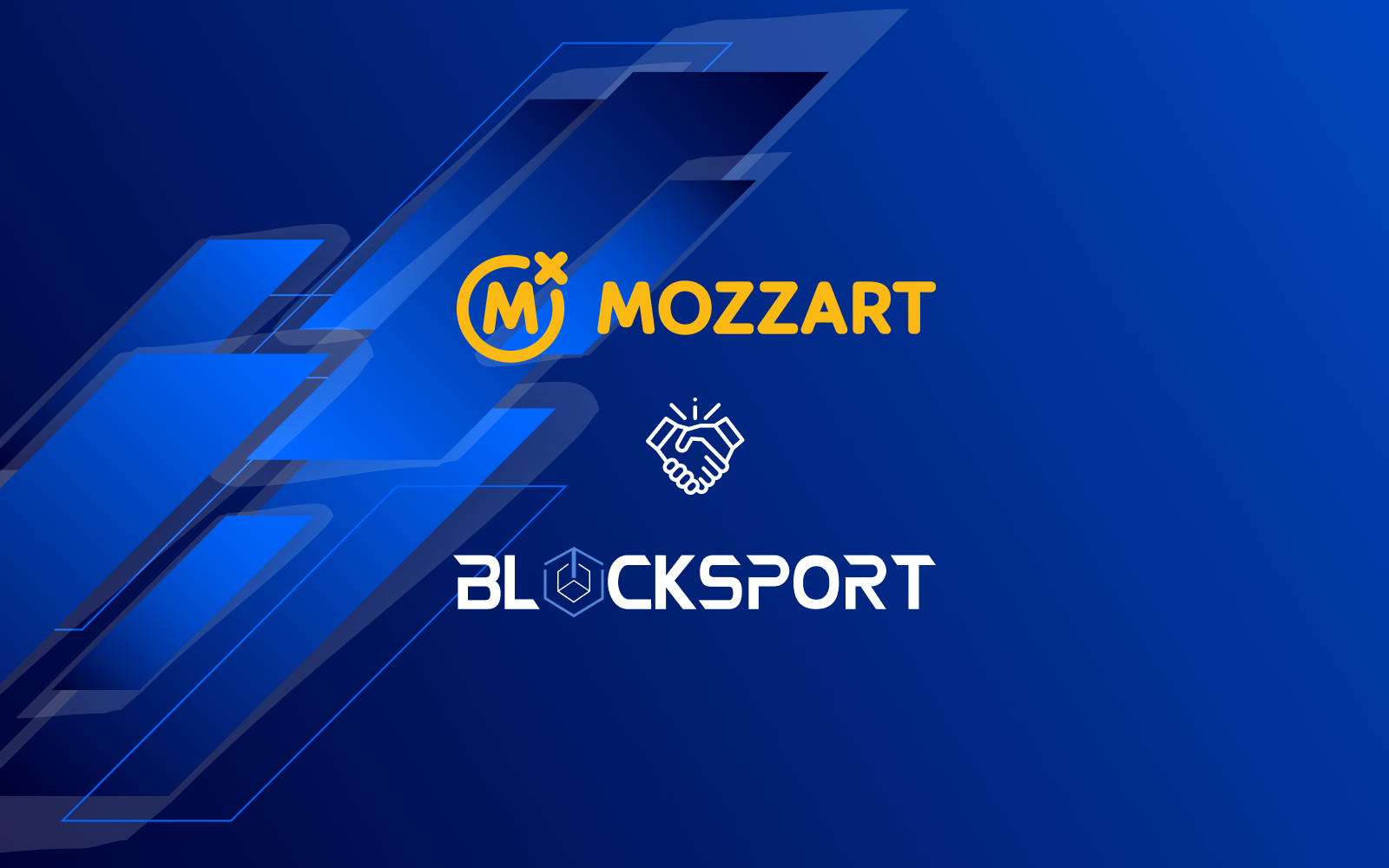 September 22, 2021. BELGRADE / ZUG
Blocksport, a leading SportsTech solutions provider, has signed a major partnership with Mozzart, the leading operator in Southeastern Europe with global operations in Africa, South America, and soon in North America.
Vladimir Liulka, Co-founder CEO at Blocksport, said: "Blocksport empowers our partners to form deeper connections with their communities and fans through innovative fan engagement solutions. We are excited about our latest partnership with Mozzart as our strategic Balkan partner in the Sports market.
This partnership would not have been possible without Samir Ceric of Active Sports Capital, our exclusive partner in the Balkans, who sits on the Blocksport Advisory Board, and who recognized the potential of this partnership from the outset.
Together and between all of us, we will bring Blocksport's innovations directly to the clubs, fan communities and partners in the Balkans but outside of the region too. With the launch of Fan Tokens and NFTs, Blocksport today has a unique offering for football, basketball, and other sports clubs, leagues, federations, and athletes like no other. Our ecosystem is designed to create new revenue streams for clubs in the Balkans and around the world and Mozzart has recognized that from the very beginning. Additionally, we are happy to open our Esports network for Mozzart Bet to plug best in class sports betting products in the Esports industry and we are very excited about such opportunities."
Vladimir Stanojevic, Head of Strategic Development at Mozzart, said: "Mozzart is thrilled with this new partnership and recognizes the potential Blocksport offers to sports clubs and their fans through their powerful mobile application which enables state of the art betting integration between the clubs' fan base and our pre-match and other feeds, which is designed to create additional revenue streams for the clubs and enhance our sponsorship and betting partnership opportunities making it a win-win for all. We too would like to state that this partnership was made possible with the help and support of Samir Ceric of Active Sports Capital, our global partner, who recognized Blocksport potential whilst in the role of Chairman of FK Zeljeznicar. We recently signed a sponsorship agreement with this Bosnian club and we are working, together with Blocksport, on the launch of FKZ own app supported by Blocksport technology, which is unique in the global marketplace as the market leader, assisted by Vladimir Stevanovic who was instrumental in the facilitation of the sponsorship deal with FK Zeljeznicar in the first place."
About Mozzart
Company Mozzart is a leader in the field of gambling and sports betting in the región of South-Eastern Europe. It was founded in 2001, and currently, with about 1,000 points of sale, the brand is present in the territory of Serbia, the Republic of Srpska, North Macedonia, Croatia, Malta, Romania, Kenya, and Colombia. More than 5,000 professionals work every day in Mozzart on continuous improvement of services, aiming to successfully envision customers' needs and offer the best experience in this entertainment industry. As part of its core business, company Mozzart has its own production and offer of high-quality odds for betting on a variety of sporting and other events, with around 250,000 odds on more than 1,600 events per day. In addition, at any given time, there are over 400 standard games for football matches and more than 500 special games for other sports.
Contacts
Vladimir Liulka, CEO and Co-Founder, https://www.linkedin.com/in/vladimirliulka/
Arsen Loncar, Global Expansion Manager, https://www.linkedin.com/in/arsen-loncar-a55b3aa7/