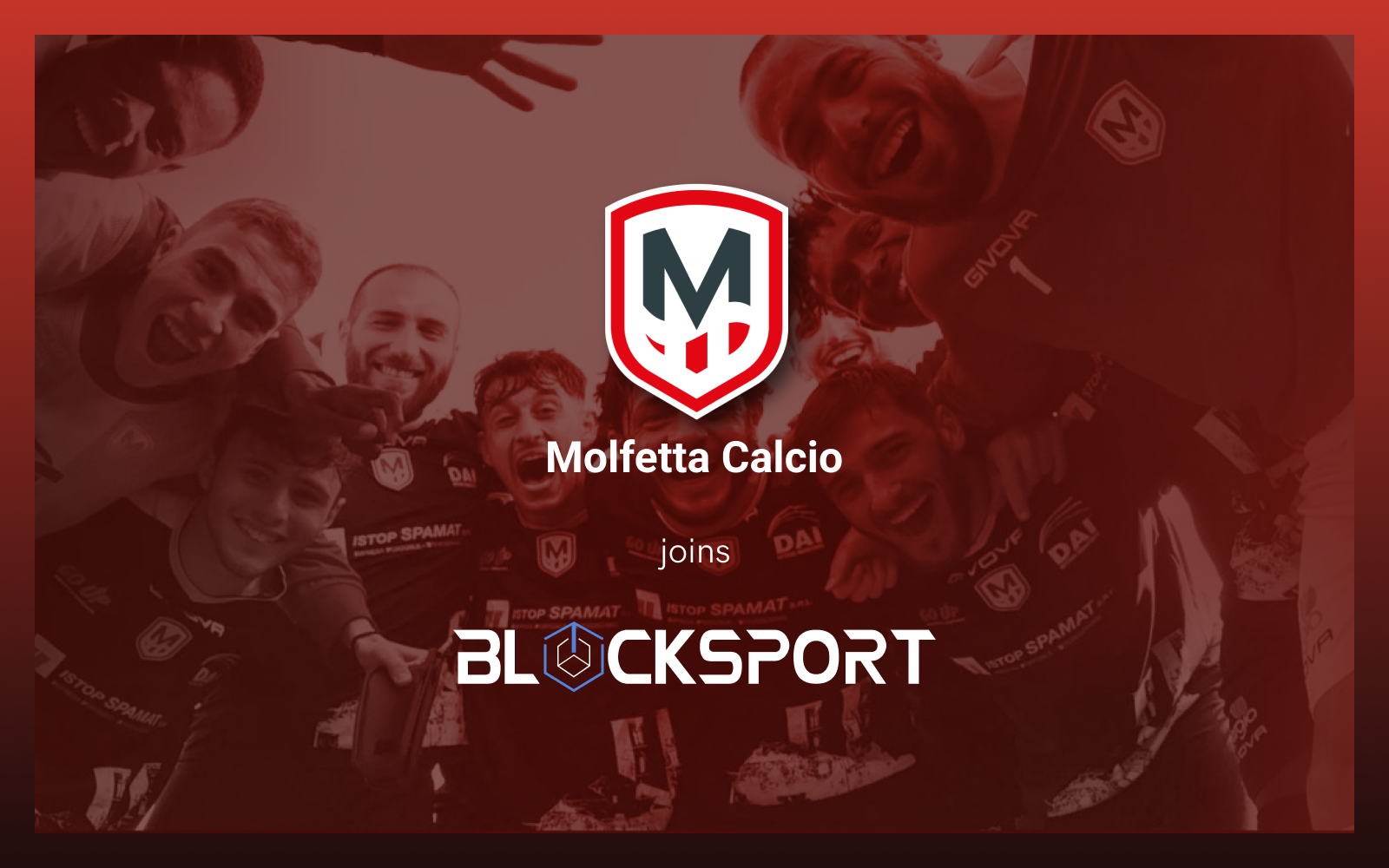 Molfetta Calcio and Blocksport together to launch an innovative fan engagement app, at the forefront of the digitization and tokenization process.
This platform will provide new tools and visibility to sponsors and partners of the club from the beginning of the next sporting season and will offer information, direct, games, NFTs and tokens to fans who want to support Molfetta in exchange for prizes and participation in the life of the club.
This project is part of a broad digital transformation path that involves Italian and world sport, with Molfetta Calcio aiming to be a reference for innovation on the territory and beyond.
Andrea Donegà, Blocksport's manager in Italy, said: "We are delighted to be able to work with Molfetta, which has proven to be visionary in identifying the value of these new technologies and we hope to be able to help the club achieve great results, in a territory that has suffered several failures but which has great potential and passion."
"I had the task of designing the future of Molfetta Calcio by the president Ennio Cormio' – underlines the managing director Saverio Bufi – 'and in my opinion, the future has at its centre the fans and the relationship with them and the community that surrounds them. The Blocksport app is the innovative tool we have chosen to connect Molfetta Calcio with its community in the palm of one hand, which is then innovative and visionary and which has decided to enter Italy with us cannot help but make us proud. There will be fun at Paolo Poli this year."