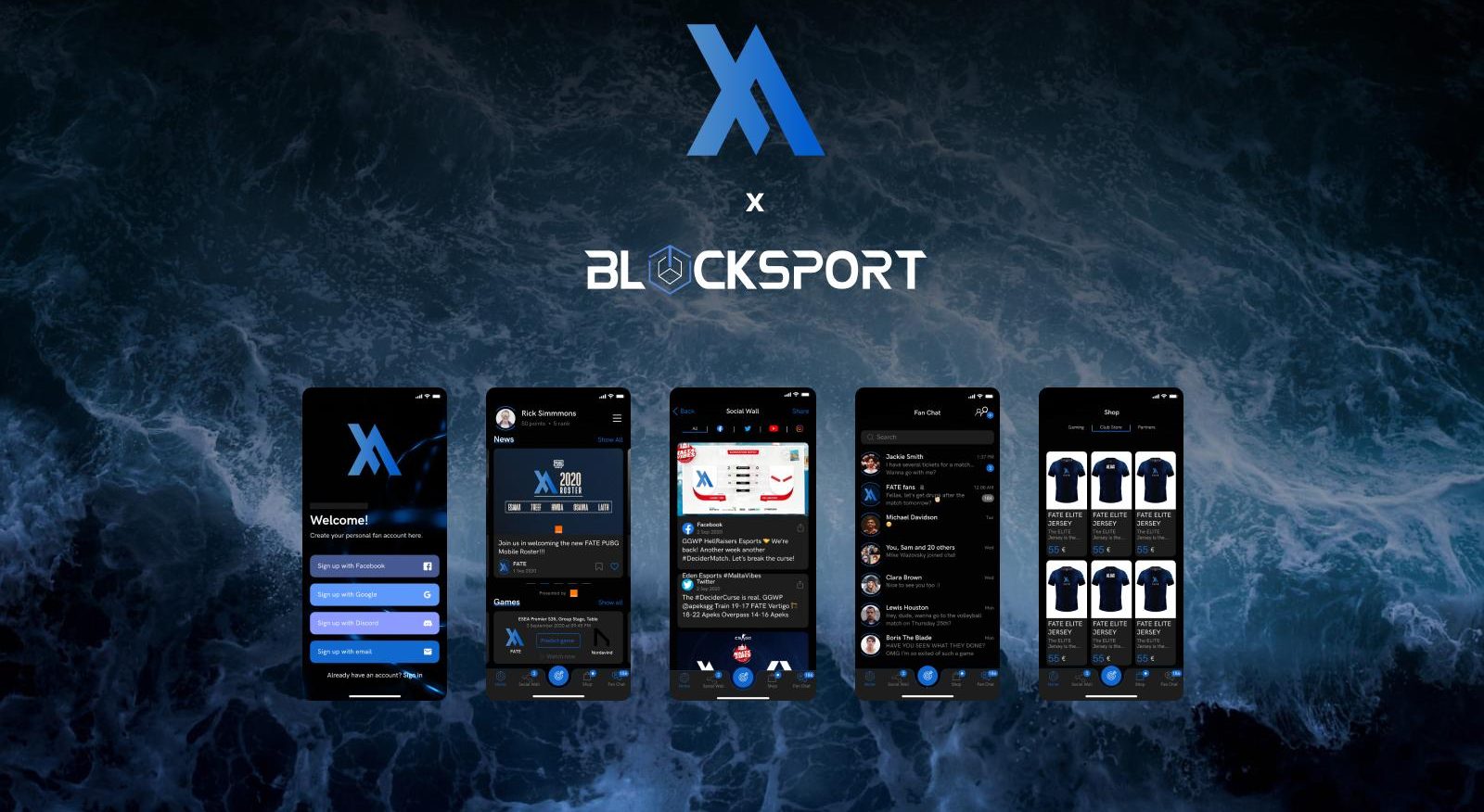 The professional Esports organization FATE, founded and based in Jordan, joins the Swiss-based SportsTech Blocksport to launch its own mobile app solution to strengthen its proximity with its Middle East and European fan community.
FATE is an Esports team and organization with a deep-rooted global network and knowledge of the competitive gaming industry. Founded in early 2017, FATE specialises in Esports team management, player scouting, Esports event organisation, live broadcast, and talent management with the aim of pioneering the world of competitive gaming and nurturing the environment worldwide.
With the support of Blocksport's mobile app FATE becomes the first Middle East Esports club to take its first steps to underline its commitment towards innovation and gamified fan engagement. Blocksport will be able to strengthen its fan community and build its brand awareness while offering a unique experience to its fans and sponsoring partners.
Blocksport's white-label Esports app will offer FATE's growing fan base a gamified way to interact with the community, the teams, players and sponsoring partners. The mobile solution will allow fans to influence club-related decisions within polls, play team-related fan games and access money can't buy benefits. FATE and its Sponsors can reward fans with exclusive discounts and unique experiences for their in-app activities and participation in the global community creation.
Vladimir Liulka, Blocksport's Co-Founder and CEO says: "We are delighted to have signed with FATE Esports, one of the most innovative and forward-thinking esports organizations in the Middle East region. Welcome on board, guys!"
Mohammad Majali, FATE's CEO and Founder, comments on this partnership: "We are very excited to join forces with Blocksport.Io, one of the best smart sports ecosystems in the market today. Blocksport gives us the opportunity to engage with our fanbase and supporters through gamified experiences and rewards."