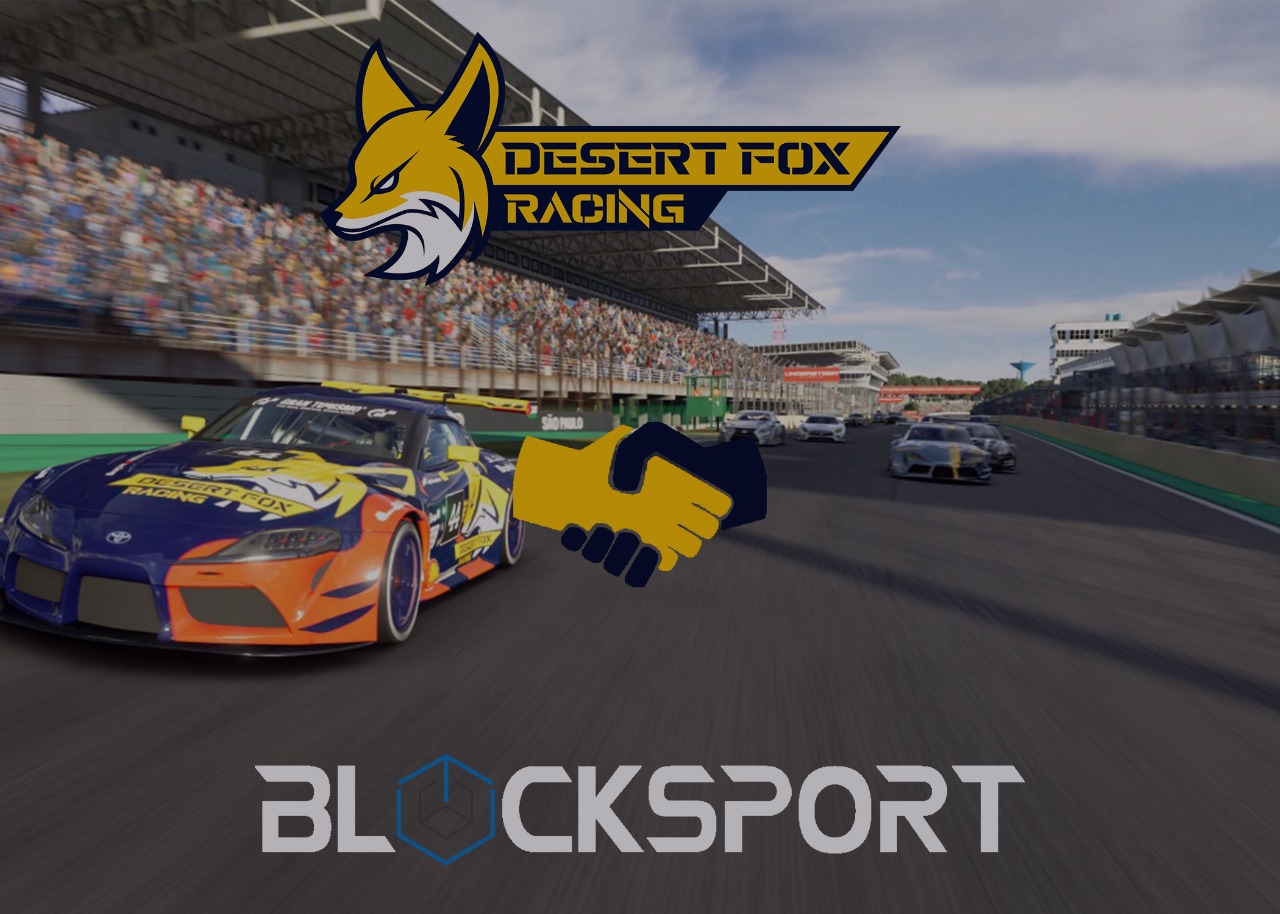 Zug, October 25st, 2021
The Esports organization Desert Fox Racing, founded and based in Jordan, joins the Swiss-based SportsTech Blocksport to launch its exclusive mobile app solution to build and accelerate the growth of its Middle East fan community.
Desert Fox Racing started off as a group of friends enjoying their passion for motorsport and quickly grew into a digital racing community backed by a club that was structuring, organizing, and promoting digital motorsport activities in Jordan. With over 100 races and 4 championships successfully managed, Desert Fox Racing is one of the most experienced digital motorsport solutions providers in the Middle East.
Desert Fox Racing's objective is to provide a cost-effective solution to all motorsport enthusiasts in the region making it the new grass-root sport for motorsport as a whole.
With the support of Blocksport's mobile app Desert Fox Racing takes its first steps to underline its commitment towards innovation and gamified fan engagement. Blocksport will be able to strengthen its fan community and build its brand awareness while offering a unique experience to its fans and sponsoring partners.
Vladimir Liulka, Blocksport's Co-Founder and CEO says: "We are delighted to have signed with Desert Fox Racing as we see this Esports organization with big potential and as one of the innovative and forward-thinking esports organizations in the Middle East region. Welcome on board, guys!"
Mamdouh Younis, CEO of Desert Fox Racing, comments on this partnership: "We are very excited to start this next chapter with our Desert Fox Racing Community and to utilize such a professional fan engagement solutions provider as Blocksport"