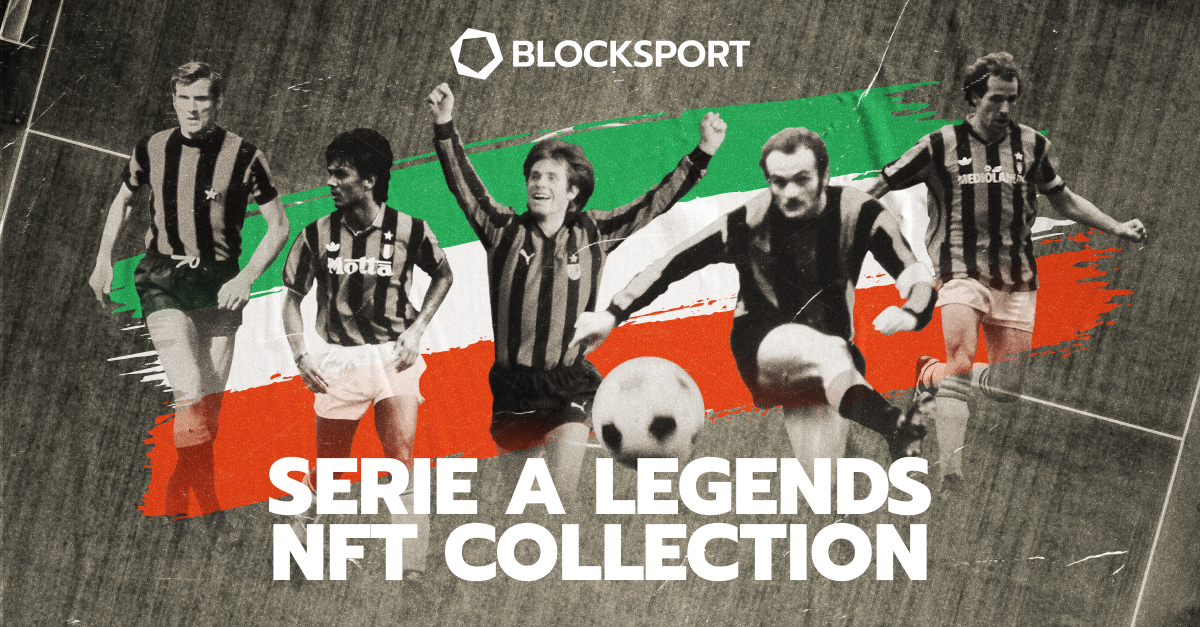 Photos with Baresi, Maldini, Facchetti, and Mazzola, Italian Baloon D'or winners Rossi and Rivera, 1982 world champion and legendary goalkeeper Zoff, and other historical players of Serie A will be presented in a unique NFT collection by Blocksport. 
The first collection will include in-match photos of Inter Milan and AC Milan legends – unique and non-published from the private collection. It will be released on the 19th of April on the day when the next Derby Della Madonnina will take place in the 2nd leg of Coppa Italia. This will be the first part of the collection including many Serie A stars from the 1970s up to the 1990s with many famous names, historic venues, and matches. All NFT photos will be available for purchasing at Blocksport NFT platform app.blocksport.io. 
NFTs will be divided into 2 categories – rare and unique. Rare NFTs will have 10 copies of each NFT and starting price of 0.2 BNB each. Unique NFTs will be only in 1 original copy with a starting price of 0.5 BNB. 
NFTs are non-fungible tokens that have proof of uniqueness written in blockchain so every asset is unique and can't be faked. That's why by buying a unique NFT photo every fan will receive only one copy of the photo that can be always identified and verified. We give all the sports and football fans from Italy and all over the world to build their own collection of unique photos from matchdays with this NFT collection and have a part of Calcio history with them.

Andrea Donega, Blocksport representative in Italy:
"We are pleased to launch this collection that will allow us to certify, thanks to blockchain technology, some historical images of the Italian Serie A and open up new opportunities for fans, collectors, and enthusiasts."
Blocksport is a Swiss fan engagement tech provider for sports and esports clubs and organizations. It already partnered with Italian Serie A side Empoli to launch a fan app, NFT collection, and fan tokens and also works with Molfetta Calcio from Serie D. Among other partners Blocksport has famous basketball clubs Partizan Belgrade and ARIS, top tier British rugby team Salford Red Devils and 30 more clubs. Blocksport vision is to provide digitalization and tokenization in the world of sports.