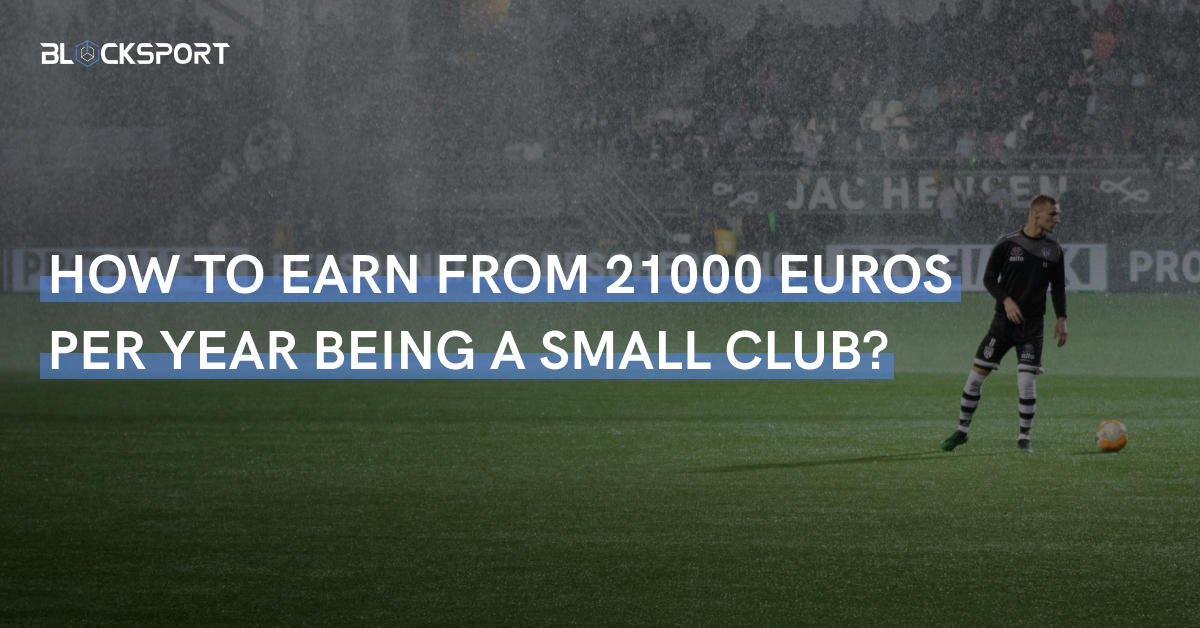 Digitalization is an option only for big clubs with huge fan bases – that's a false statement. Many managers think that having an official club app is a luxury feature, very expensive in development, and with a very long payback. This is not an option for a small club that needs revenue right now and a fast payback to cover expenses and grow in revenue. 
But it is not true and we will show how any club with just 10000 fans can earn from 21'000€ per year only with the help of a fan app. 
So let's start with expenses. Application with integrated ticketing, merchandise store, fan rating, voting, streaming, gamification, and chats will cost from 100000€, is that true? Yes, but we have a different option. Ready-to-use fan app customized and branded for your club. You can actually even try your design right now. The app will be ready in just 30 days and you will pay only for using it. Like you pay for a Netflix subscription. It will cost you from 399 to 1499€ depending on a feature package. We understand that 1499 is a big expense for a little club so let's take the Basic package for 399€. The second thing is that we have a revenue share model so you will get 90% of revenue from the app and Blocksport will earn 10%.
It will cost you 4788€ for a year. Now let's talk about revenue and the money you can get. 
We have a special model which is currently working for our clients. Here we have a number of fans, conversion rate, and revenue per fan. So let's say you have 10000 fans and the conversion rate will be 10% which is quite realistic, so at the beginning, you will have 1000 active users that will spend their money on your fan app. Each user will spend 29€ per year which is quite realistic too. 
So what do we have right now?
1000 fans will spend 29€ each in 1 year and you will get 29'000€ of revenue. Let's remember about app subscription and revenue share so you will have 21'212€ from the first year and you can easily grow in numbers attracting new sponsors to your fan app. If your fanbase will increase – your revenue will increase too, if your app will have chats with players, interesting content, and other features – your fans will spend more money. That's why 21'212€ per year is just a starting point for a little club.