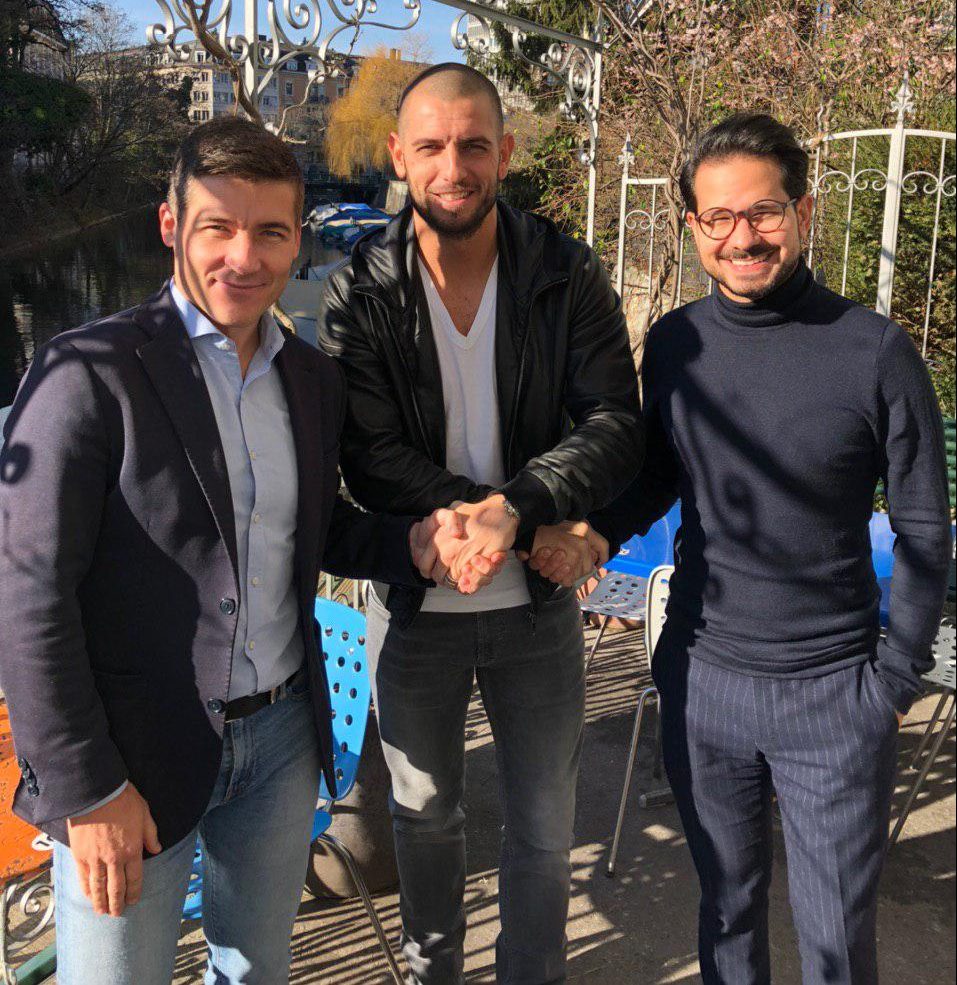 Former professional Croatian Striker and HSV-Legend Mladen Petrić joins Advisory Board of the Swiss-based SportsTech Blocksport to support the start-up with his sports expertise.
Mladen Petrić known for his legendary goals as a forward and striker for the clubs Borussia Dortmund, Hamburger SV, FC Basel, Panathinaikos, Fulham, West Ham United and Grasshoppers Zurich will strategically advise and support the Management and Board of Blocksport with his broad sports know-how and network. With over 20 years in the professional football industry Mladen Petrić has gained important insights and connections in the world of sports which can help Blocksport to improve its social sports platform as well as launch further innovative features.
Vladimir Liulka, Blocksport Co-Founder and CEO, says: "He is not only a number 10 on the pitch but also a number 10 at the sideline. Mladen has a strong sports expertise and real entrepreneurial spirit. We are very proud to have Mladen on board – a great personality. "
Mladen Petric expresses: "Professional Football needs to undergo a digital transformation process. Blocksport's social sports platform is a smart "out-of-the-box" solution that provides not only innovative features for the fans but also prepares clubs' for future growth."
***
About Mladen Petrić
Mladen Petrić is a retired Croatian professional footballer who played as a forward or striker. He started his professional career in 1998 when he joined FC Baden. He then began playing as a forward for the Grasshopper club in 1999. In 2001, he made his debut with the Croatia national team. Throughout his career, he played for Grasshopper, FC Basel, Borussia Dortmund, Hamburger SV, Fulham, West Ham United and Panathinaikos. Today he is an entrepreneur and working as a football expert for Sky and Teleclub. 
About Blocksport
Blocksport is a Sports Tech boutique based in Zug, Switzerland that provides mobile app solutions for the sports industry. Their solutions combine socializing, gamification, consumption and rewarding in one ecosystem. Their free turn-key mobile solution enables esport and sports clubs to connect and activate fans globally with a gamified and loyalty-based brand ecosystem that provides exclusive benefits for clubs and fans.
Contact Blocksport
Dammstrasse 16
6300 Zug, Switzerland