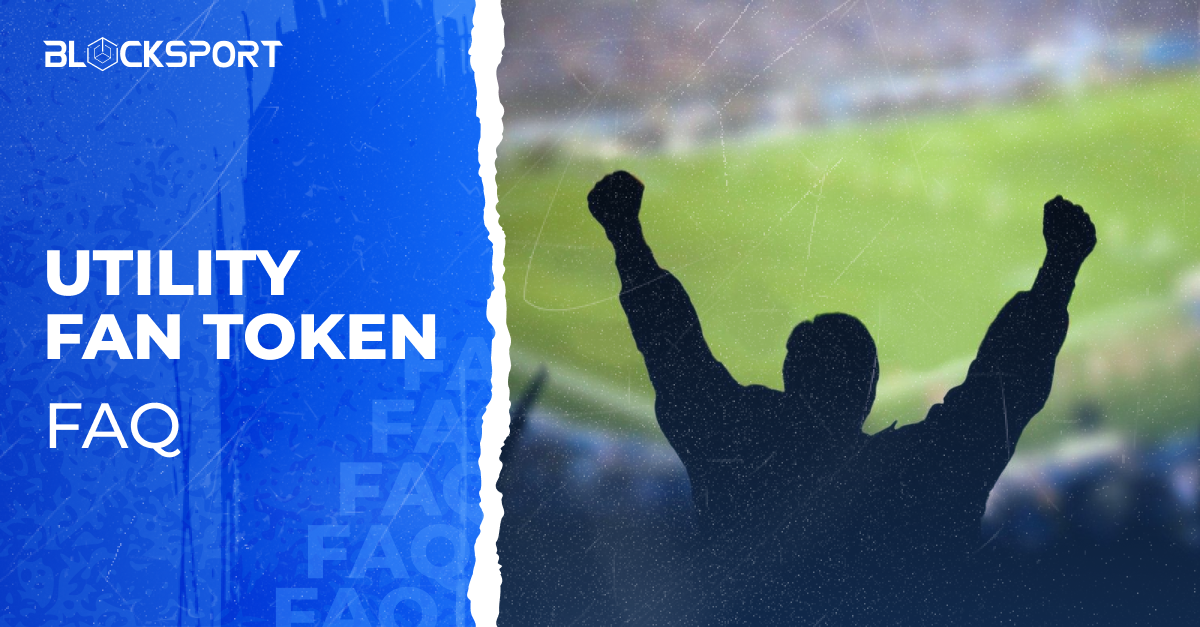 What is a utility fan token?
Utility fan tokens are digital assets that give sports fans a unique 'money can't buy' experience by purchasing clubs' fan tokens which in return offer those fans special benefits in relation to their beloved club or athlete including poll voting on the certain club and team-related decisions but more importantly the special and privileged status when it comes down to the direct engagement between fans and clubs. Generally speaking, it works like a special digital currency between the club and its fans, which increases both the fan engagement as well as special fan benefits dependent on the level of Fan Token ownership and each club's definition of benefits these utility tokens have to offer. Hence in comparison to highly speculative, trading tokens, utility tokens are not designed for trading and speculating on their value and their price, but most importantly for strengthening of relationship and improvement of direct engagement between clubs and fans, entering and re-defining a new, digital relationship between the two.
Why utility fan tokens from Blocksport are unique?
You may have already seen that not only does Blocksport offer utility fan tokens for sports clubs and their fans; the main differentiating point between us and the rest of the marketplace is that we push for real fan engagement in close cooperation with all our partners. We see all clubs, federations, leagues, teams, and athletes we work with as our partners, not as our customers, and we treat every sports organization in a unique way.
On one hand, many sports tech businesses claim that they provide and offer utility tokens, but instead of this they offer a low level of fan engagement and provide perks only through giveaways between token holders.
On the other hand, they also list tokens from day 1 on various crypto exchanges which in return attracts the attention of speculative crypto traders whose main motivation is to make money on such tokens, so they become just speculative tokens with a volatile price and a high risk of failure. What makes the situation dangerous for both fans and sports organization is the fact that they rely on the outcome of such trading activities with zero control in the process. Our approach to it all is very different – we discuss the establishment of digital memberships through the ownership of Fan Tokens and various benefits fans will qualify for.
How does a digital membership work?
Digital membership is a level of perks and influence fans can have by purchasing tokens. Let's imagine that we have 3 levels of such memberships; Bronze, Silver, and Gold. So as a fan you buy 10 tokens of your favourite club and get a Bronze membership with a right to qualify and earn some special bonuses and discounts from the club such as access to special webinars with the club's best player and the right to vote for some minor decisions related to your club. With 50 tokens and Silver membership, this fan will have the right to ask questions in those AMA sessions with players and to take part in more important voting opportunities the club offers to its fans from time to time. So if the club is ready to deliver those options fans will see a real value in being a digital member of the club. On the other side, tokens will not return to clubs from fans so it will become a reliable new source of revenue which is fair and transparent to all.
Why does Blocksport offer a win-win opportunity for fans and clubs?
We offer a win-win solution to clubs and fans because digital memberships make you feel like you are a part of the club anywhere in the world together with other fans like you. The price is stable and not volatile because fans are the base of fan token holdings. Clubs and other sports organizations create and introduce a new and stable source of revenue for themselves; they also build a new digital relationship with their fans all over the world no matter how far they are from each other which in return builds stronger loyalty that will also create new revenue streams for years to come.
There is no risk of utility token devaluation because most tokens are in the hands of real fans, not speculative traders, who will be interested in having more tokens and a higher level of membership in the future. That's why the solution is 'safe' and good for both sides. Of course, we do not stop clubs from listing their tokens at some point in the future, but we do insist that it does not happen from day 1.
Learn more about our fan token strategy on our blog: https://blocksport.io/blogs/