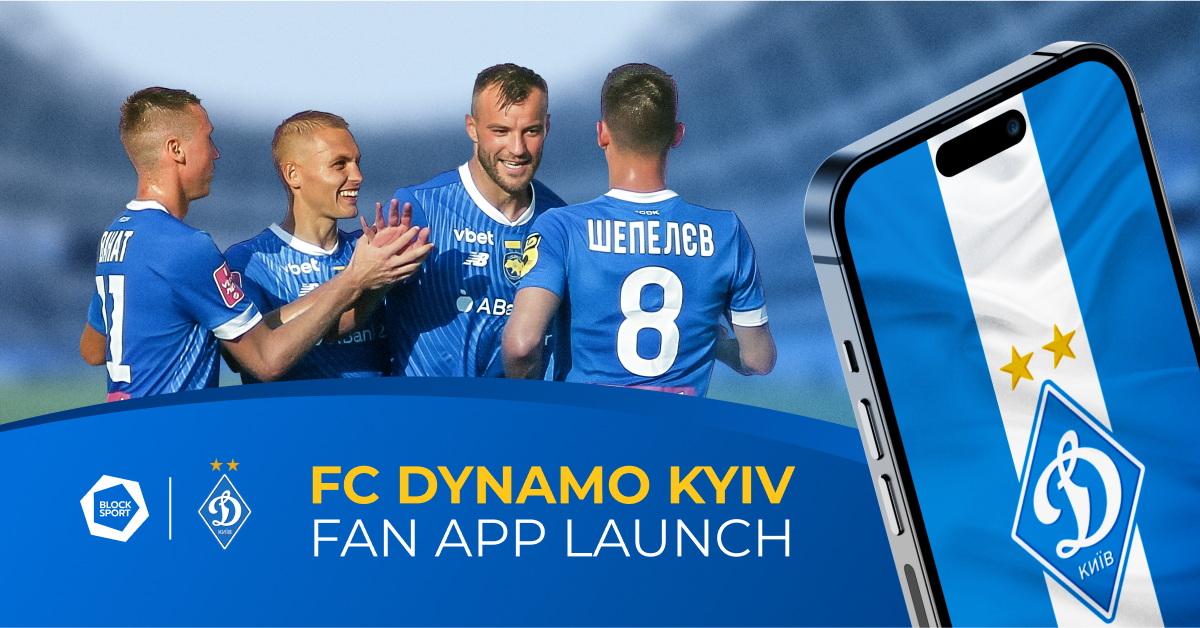 Blocksport, a leading provider of fan engagement solutions, is thrilled to announce the launch of the official application for FC Dynamo Kyiv. This innovative mobile platform serves as a virtual hub for Dynamo fans, providing them with a unique space to unite, engage, and stay connected with their beloved team, especially during these challenging times.
The FC Dynamo Kyiv official app offers an array of features designed to bring fans closer to the action and foster a sense of community:
Comprehensive Stats and Game Insights

: Fans can access a wealth of information about the team's performance, player statistics, and game results. The app provides a one-stop destination for all the stats enthusiasts out there.

News and Social Media Integration:

Stay up-to-date with the latest news, articles, and updates from the FC Dynamo Kyiv website and official social media channels. The app's news feed ensures fans never miss a beat.

Exclusive Content:

Get exclusive access to behind-the-scenes content, interviews, videos, and more directly from the club. This feature allows fans to delve deeper into the world of Dynamo Kyiv.

Interactive Fan Engagement:

Engage in fan activities, participate in votings, and complete missions to earn fan points and climb the fan rating ladder. The interactive elements of the app encourage fans to showcase their dedication and passion.
Vladimir Liulka, CEO of Blocksport, shared his thoughts on the launch: "At Blocksport, our goal is to provide fans with the ultimate digital experience, especially when they can't physically attend games. With the FC Dynamo Kyiv app, we're offering a platform where fans can come together, immerse themselves in the team's journey, and continue supporting Ukrainian sports during these challenging times."
App Availability:
The FC Dynamo Kyiv official app is available for download on both the App Store and Google Play. The app supports both Ukrainian and English languages, ensuring accessibility for a wide range of fans.
Download Links:
As Ukraine faces difficult circumstances, this app aims to provide fans with a sense of unity, even when physical attendance is limited. The app is a testament to the enduring passion and spirit of Dynamo Kyiv's supporters.