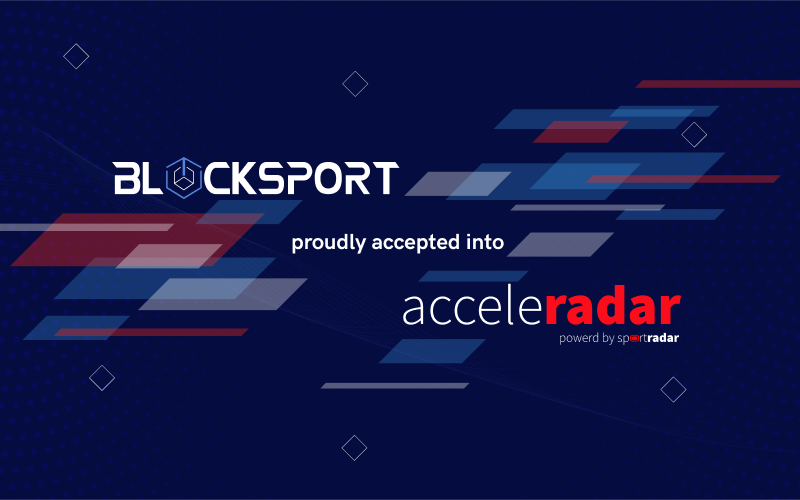 Sportradar, the global market leader in sports data intelligence, has selected Blocksport as a member of the 2020-2021 cohort for its startup accelerator, Acceleradar.
Designed to support innovators around the globe, the Acceleradar program gives Blocksport access to Sportradar's data to enhance its mobile apps platform and the technology that powers it. The associated technologies include machine learning, artificial intelligence, and immersive media. In addition, the team at Acceleradar provides one-on-one coaching and mentoring to Blocksport Team.
As a trusted service provider to more than 1,000 companies in over 80 countries, Sportradar serves as the official partner of the some of the most respected and widely-followed sports leagues in the world, including the NBA, NFL, NHL and NASCAR, as well as soccer giants FIFA and UEFA. It is also the only provider entrusted to work with the US sports leagues in an official capacity to distribute sports data (NBA and NHL) around the world for betting purposes. The company monitors and delivers insights from more than 400,000 matches annually across 60 sports categories, having developed the industry's most proficient software while setting new standards for speed and accuracy.
"Their data feeds will improve our traditional sports data coverage within our mobile apps platform and accelerate our development with the delivering best in class data-driven technologies by Sportradar", said Vladimir Liulka, CEO and Co-founder of Blocksport.