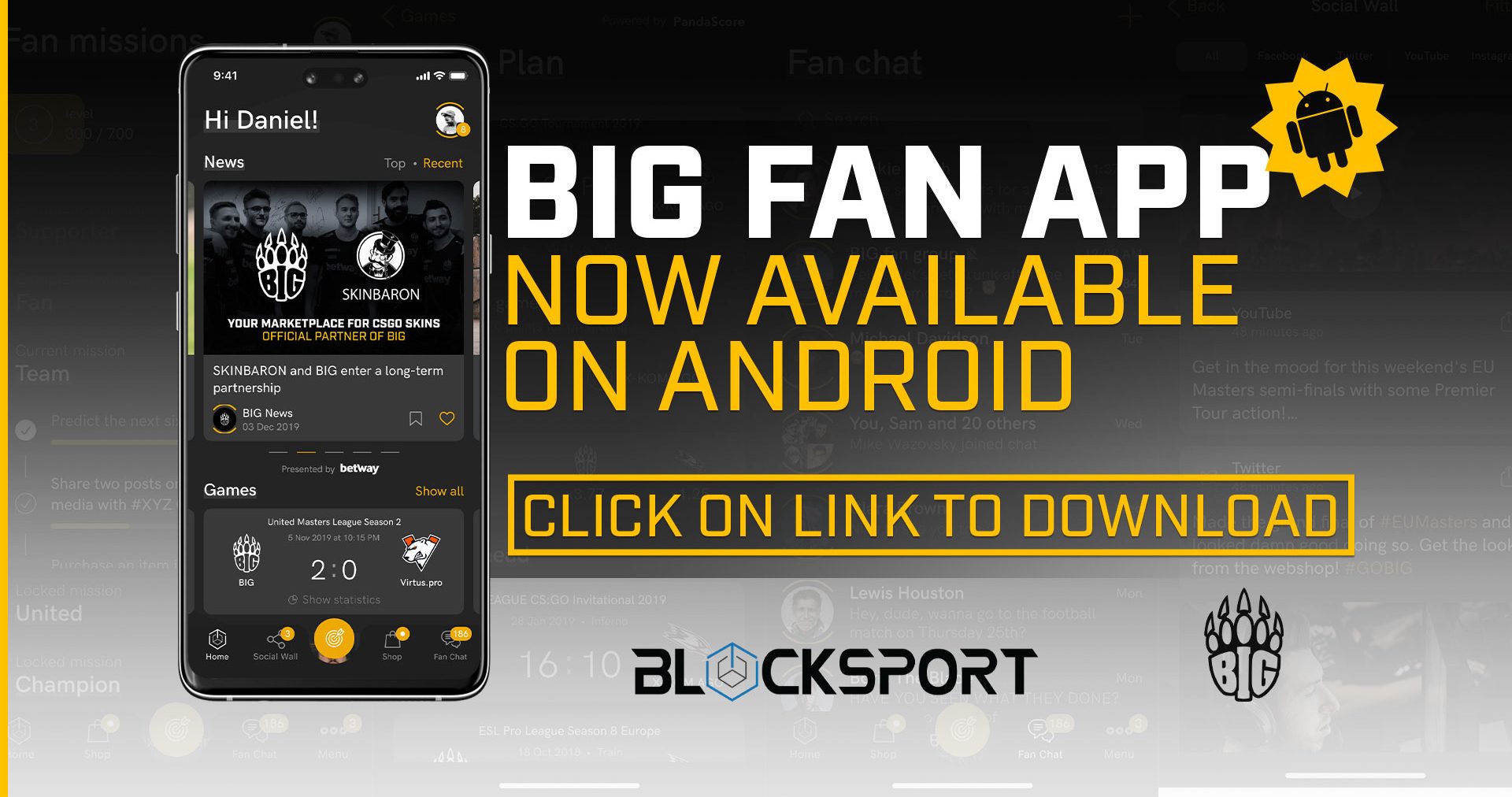 Following the official release of the BIG Fan App for iOS, we are delighted to announce that the app is now available for BIG fans on Android as well! Head over to Google Play to download it and join the community! 
Experience the true meaning of being a BIG fan with the help of our mobile applications! Fan meets, Q&A sessions, fan missions and dozens of other fan experiences are now available from the comfort of your phone! 
In case you have missed it in our previous announcement, here's a quick rundown on some of the most important features you now have access to: 
Check out all the results from all leagues and esports tournaments that BIG plays in.
View the archive of results with news, stats, leaderboard and details from every match, every competition and each player.
Be sure to never miss a match again with the "Upcoming games" feature. Check dates and kick-off time for the next BIG games.
Receive all the information about the BIG squad. Discover stats about your favourite BIG players.
Learn more about the team and the players with the Social Wall section, updated with the official feeds of BIG. Be the first to know about the latest news about the team or the players.
Access the BIG official store directly through the app. Find the official BIG fan merchandise.
Be sure to learn about the next sales and promotions through the Shop section.