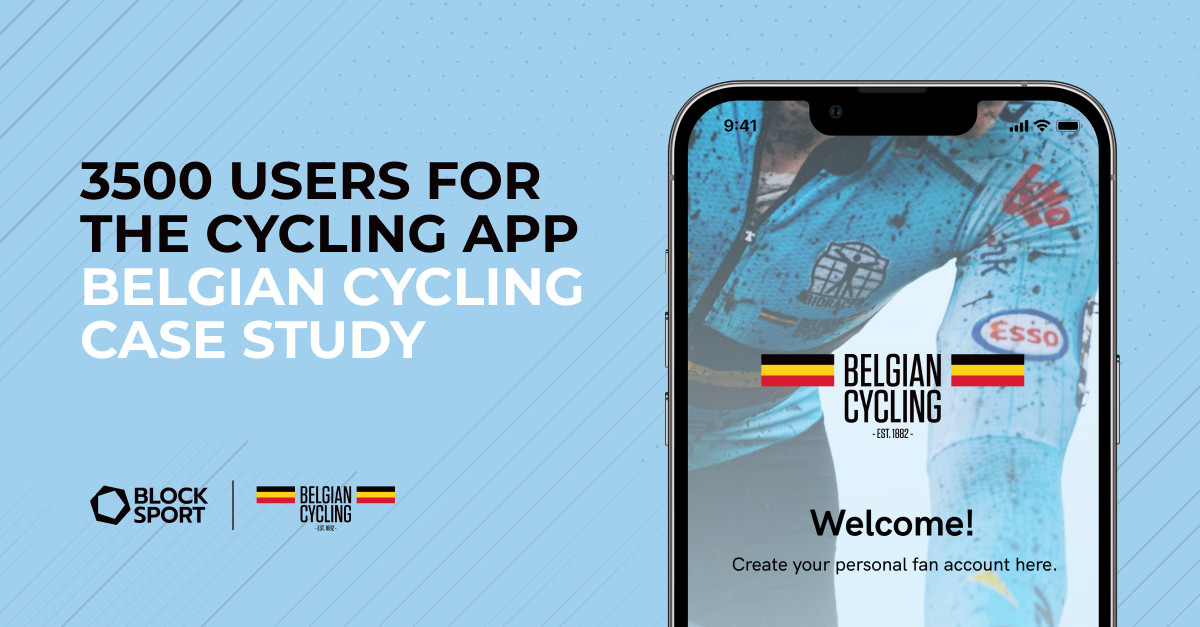 When we present Blocksport as a company that can help any sports entity with fan engagement, we mean that. Because in our portfolio we don't have only clubs and organizations from football, basketball, and other major sports but rugby, esports, volleyball, and cycling as well. Today we want to tell you the story of the Belgian Cycling app made for the Belgian Cycling federation to engage with cycling enthusiasts. 
Belgian Cycling was founded in 1882 and is one of the world's oldest cycling federations with many champions wearing a blue jersey over the years. It is a top competitor throughout the years, presented Belgium in all general competitions, and works to bring international cycling events to Belgium as a leading cycling country in Europe. So when we decided to partner with such an organization, we were sure that it will help to develop both Blocksport and Belgian Cycling as it has a great fan base for this kind of sport and a pure vision of how to work with fans. 
Our idea is to bring simple but engaging solutions for clubs that's why Belgian Cycling selected our app – we work on a SaaS model that's why it is affordable for every sports entity to have a fan app and we offer different solutions to engage fans into it and open new revenue streams. Now the app is live for 6 months and offers lots of opportunities for fans – they can speak with each other in fan chat and for now, we have 3000 people who joined the chat to communicate with each other. 
We integrated fan missions and fan ratings so now more than 50% of our users complete fan missions and earn their place in fan ratings. Regarding the exclusive features for a cycling app – the radio tour was new for us, but very important for a cycling app as you can have a live broadcast of what's going on throughout the race. We also have social media integrated here and partner with merchandise stores directly in the app. And our general achievement is of course 3500 users just for half a year. 
In the future, we plan to develop the Belgian Cycling digital ecosystem together with the federation to engage more fans and even more interesting fans and bring them an exclusive fan experience. This case study is an example of how Blocksport's digital ecosystem can be implemented in every kind of sport and work for both sports entities and fans as a win-win situation.