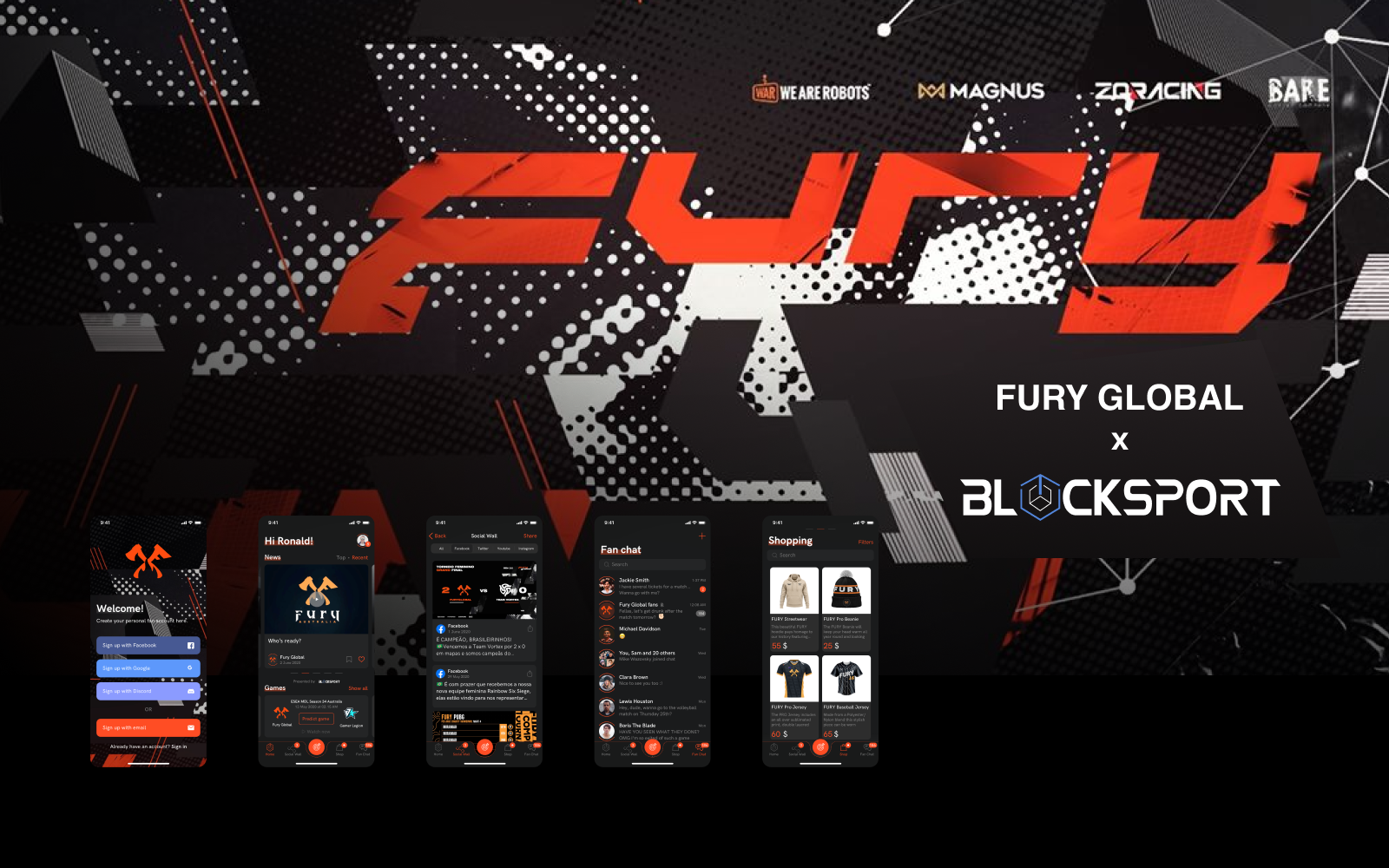 Zug, June 2nd, 2020
The eSports organization FURY Global, mostly known as FURY, founded and based in Australia, joins the Swiss-based SportsTech Blocksport to launch its official club app to grow and engage its international fan community.
FURY Australia is an Esports organisation created in 2017. With the amazing support of the community as well as all involved, FURY supports and condition competitive gamers across the Oceania region by providing sponsorship opportunities and contracts.
Blocksport's social sports platform offers direct access to FURY. The mobile solution will allow FURY fans to influence club-related decisions and access money can't buy benefits. Club and Sponsors can reward fans with exclusive offers, discounts and unique experiences.
Vladimir Liulka, Blocksport's Co-Founder and CEO says: "Oceania region is just opened for us and we are warmly welcoming FURY as our client. Looking forward to seeing their fan community growing with our mobile app solution."
Miles Johnson, Managing Director FURY Global, says: "Expanding into a Mobile App, aligns with our long-term strategy of providing quality unique content to our fans and community, we believe the ability to have all our content in one place along with access to additional services will strengthen our presence in the global esports market.