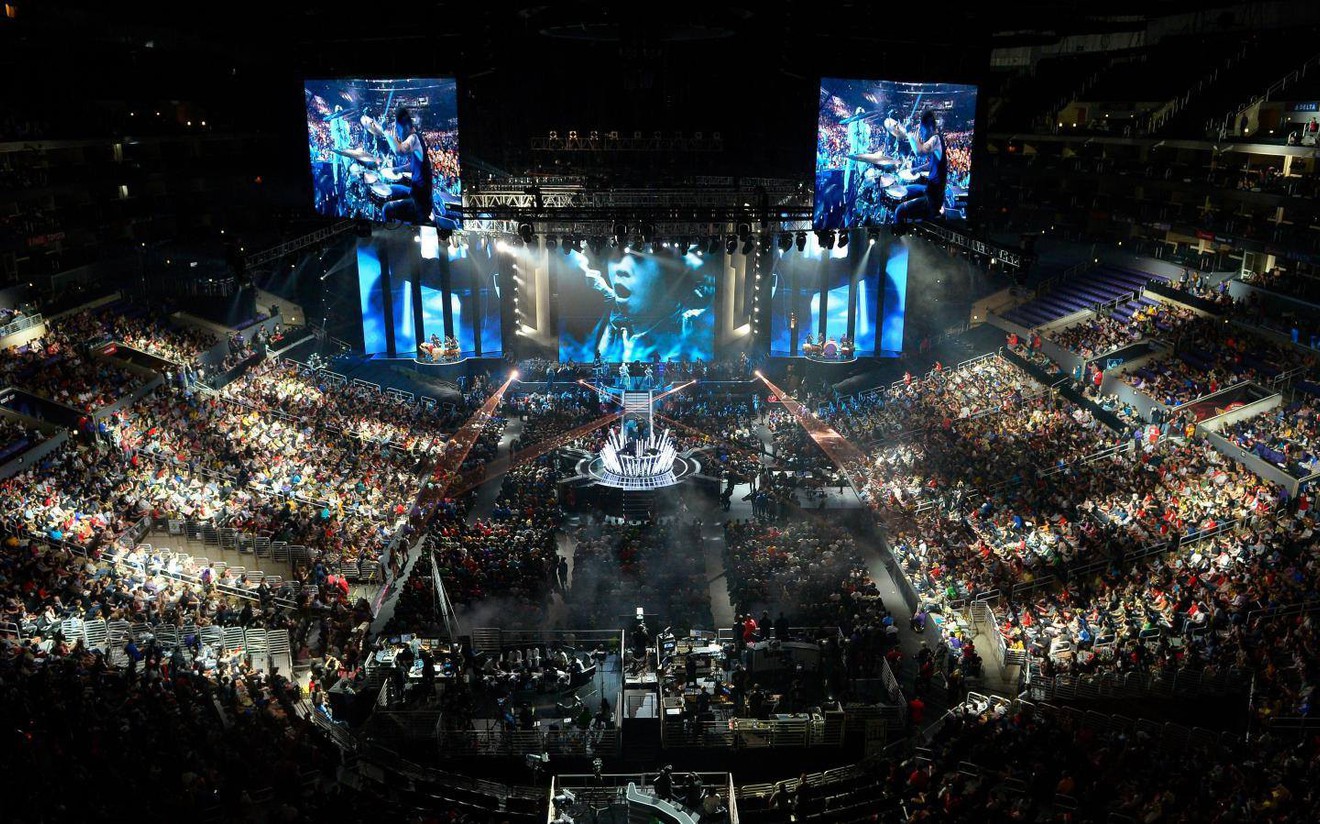 With market rates growing more than 25% a year, eSports is on its way to becoming a $ 1.65 billion industry by 2021. Games i.e. Dota 2, League of Legends or Counter Strike attract millions to battle and be crowned the best on Youtube and Twitch. When taking winnings, sponsorship and appearance fees into account participants nowadays win up to $25 million at tournaments. With the increase of eSports' popularity and market size, a growing number of gaming platforms have emerged — allowing players to participate in the global eSports community.
However, when it comes to collecting funds or protecting players' rights, such services have many disadvantages. Blockchain technology holds enormous potential for the eSports future as it enforces transparency, regulation, trust and process automation. Blocksport is one of the solution providers creating more convenient and transparent alternatives to existing services in eSports.
1. Protecting rights of eSports participants The distribution of prize pools is largely unregulated — except for large tournaments where the vast majority of players can not participate. Often, players do not see the promised prize money, or sometimes they aren't even paid at all. In the recent years stories of shady teams and tournament organizers emerged such as CS:GO event known as Gaming Paradise announced in 2015, that it won't be paying its prize pool to the tournament winners. In 2016, a major League of Legends organization — Team Impulse — was exposed for owing large sums of money to its players. Blockchain and the ability to implement smart contracts allow regulation between all parties; teams, players and sponsors prior to the tournament.
2. Getting rid of the middleman to compensate players Fraud of third parties (i.e. Team Management, Agent, Event Manager, etc.) withholding, refusing, or otherwise delaying the payment are still present. Blockchain based agreements ensure that players can safely contribute, collect their winnings, and compete for prize funds. Smart contracts eliminate the need for third parties and ensure that the distribution of payments can be executed fast and secure at the end of the tournament.
3. Preventing unregulated skin gambling Most games offer rewards for players or some form of monetised in-game items, such as weapons, clothing, or skins — virtual collectibles often costing from a few cents to the most-expensive oneDragon Lore for CS:GO, selling for $61,000. A huge number of intermediaries and services allow players to trade skins, with commission rates high up to 20% per transaction. A lot of these services are fraudulent, and can hardly be distinguished from legitimate ones. This has resulted in a skingambling economy that's hard to monitor, since there is no transparency, no player identification and no verification of authenticity. Implementing blockchain based auctions, helps to utilise the advantages of decentralised information storage and to reduce the potential for fraud, while eliminating the need for third party services and high commission rates.
4. Reduction of transaction costs: Withdrawal of in-game earned funds Players can sell and purchase skins in established and reputable services i.e. Steam. However, withdrawing funds from Steam wallets means being forced to pursue third party services often charging high commissions fees per transaction. By the time the funds have been re-allocated to external accounts players lose up to 50% of the original funds' value. P2P solutions provide players with a fast and secure way to trade items between users' accounts and wallets, without being exposed to commission or high transaction fees. By utilising platform internal tokens, being converted directly to cryptocurrencies i.e. Bitcoin or Ethereum, the efficiency and ease to re-allocate the funds could drastically increase.
The buzz generated around Blockchains and gaming has been centred around cryptocurrencies designed to fuel eSports gambling. However, protecting players and teams' interests will kickstart the next eSports evolution.